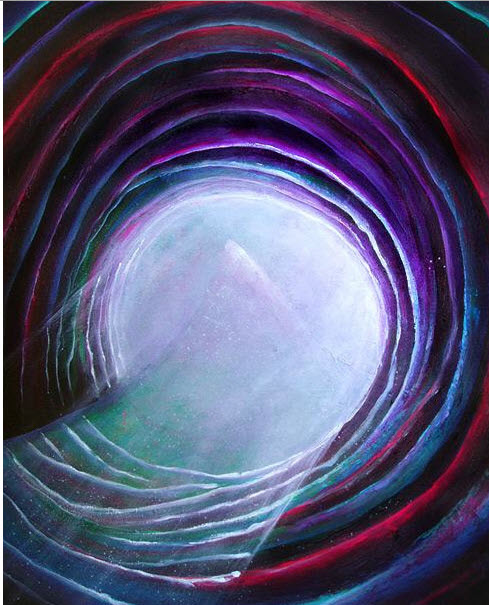 VIP Day Intensive - 6 - 8 hours

OR

VIP Day Transformation Package
10:00 AM – 6:00 PM
Plus

3 Month Continuity Coaching & Healing Package
(12 Hour Package)
Description
An application must be approved to qualify for this full day experience.
If accepted, an extensive preparation packet will be given to you that would need to be completed before your first session.
I will be spend with you in a beautiful environment with catered lunch and snacks. The contents, exercises, and material implemented will be devoted to addressing whatever will be the most effective to launch you into your next stages of Soul Purpose Brilliance and Soul Radiant Success.
Provided skills training, coaching, and healing to facilitate improvement in these areas:
List building,

Soul Radiant Networking,

Intuition access enhancement,

Soul Purpose info products sales,

Create a Purpose based life design,

Procrastination and paralyzing fears,

Have poor project management skills,

Soul Purpose content blogs and articles,

Client enrollment Strategy Session skills,

Have ineffective time management skills,

Signature System programs and packages,

Feel shame, low self esteem, poor self image,

Have unfulfilling, resigned quality of life in general,

Would like deeper details about one's Soul Purpose,

Feel overwhelmed, scattered, tired, blocked, and anxious,

Create or take to the next level a Purpose based business,

Undesirable behaviors, habits, attitudes, and expectations,

Desire a business and personal Soul Purpose based lifestyle,

Design and launch of your signature Purpose based business,

Long for strategic, intuition designed business development action plan,

Design and present Soul Purpose Signature public speaking appearances

,

Ineffective communication and relationship skills, especially during conflict,

Energy field clearing, centering, protection, Soul Radiant success programming
VIP Day Transformation Package
Full Day 6 - 8 Hours
With
Extended 3 Month Coaching And Healing Services
Format
In person, private, one on one session or over the phone using video access
10:00 AM PST through 6:00 PM PST
We will meet at a location in a suite where catered meals will be provided.
Breaks and time alone will occur as needed throughout the day. Sleep and rest periods will be included if appropriate for your sacred time with Self and healing integration.
Follow up:
Two hour private phone coaching and healing sessions per month for three months.
This Program Is Perfect For People Who:
• Are ready to launch into the next level of their professional and
personal vision of fulfillment, meaning, and success.

• Have several components to their life that they desire to streamline
and integrate for greater efficiency and success.

• Wish to stay highly concentrated and focused for a full day to
accomplish significant progress in their goals.



• Desire to have a life design map that honors their Soul Purpose,
Passions, and contributing impact on their world.
• Are ready for a profound 'Make Over' and transformation in personal and

professional goals.
The One Day Intensive
Transformation Package Includes: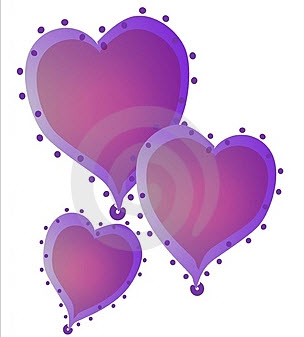 Entrepreneur Soul Purpose Success Starter Kit:
Set of 4 MP3 audio recordings
Value: $120.00
Entrepreneur Soul Purpose Success 4 Audio MP3 Set:
Sacred Peace: Healing And Meditation Music
Click here for more information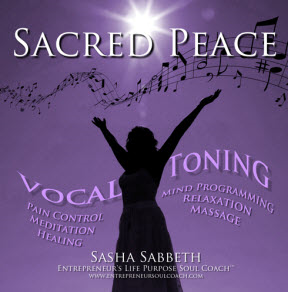 Succeed In Sync With Your Soul:
Passion And Purpose In Claiming Your Ideal Life
Click here for more information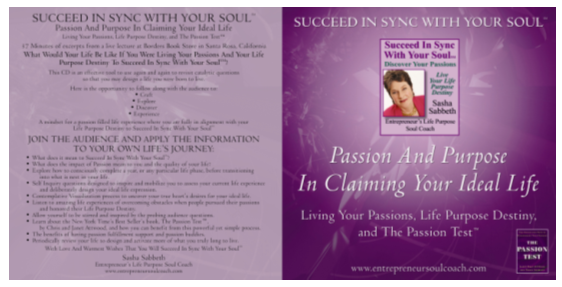 Create A Passion Powered Business To Success:
Keep Your Mojo Moving For Professional And
Personal Passion Filled Success
Click here for more information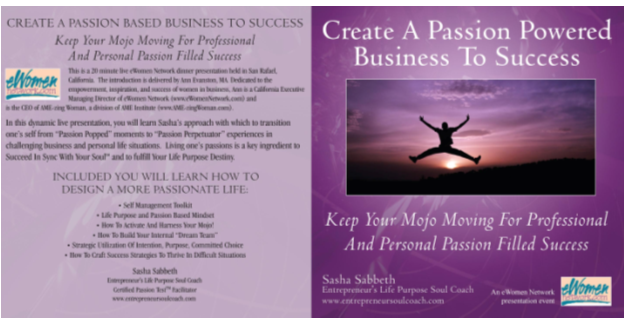 Electrify Your Business Mojo
And Claim Your Soul Purpose Now!
Click here for more information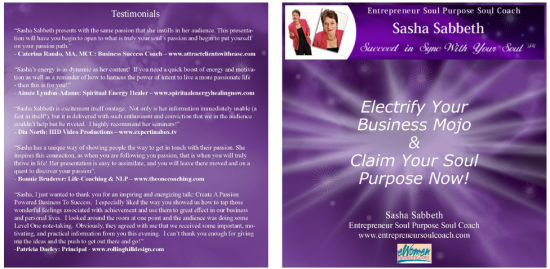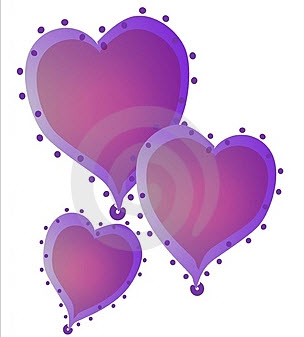 Print ProfileTM Personality Assessment
Value: $550.00

The Print TM Strategies Personality Profile private debrief session can be completed at any point during the package time frame.
Click here for more information.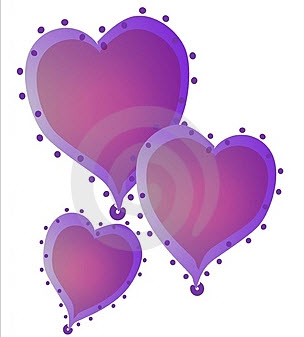 Passion TestTM Process
Value: $1,250.00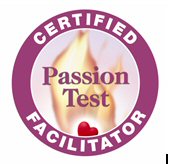 The Passion TestTM Process can be completed at any point during the package time frame.
Click here for more information
Cost
$15,000.00
VIP Day Intensive
Full Day - 7 - 8 Hours
Cost
$10,000.00
CASE STUDIES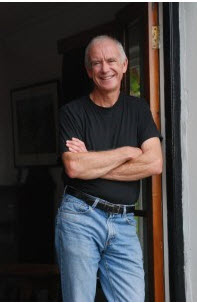 Walt Hampton - Trial Attorney, Speaker, Author, Photographer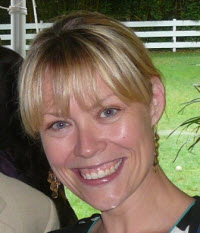 Michelle Salater - Owner Copywriting And PR Services Company - Sumer, LLC
TESTIMONIALS
Casey Choate - Empowered Entrepreneur Radio Broadcast Host, Transcription Services
www.therealcaseychoate.com
Donna Scheifler - Supportive, Heart-Centered Community for Women over 55
www.nourishingfriendshipcircles.com
Mary Knippel - Copywriter, Author, Creativity Coach, Workshop Leader

"Sasha Sabbeth has a gift and has developed it into a life-long passion and career. I had an opportunity to work with Sasha and was amazed at the purpose and clarity she brought to our session. Admittedly, I didn't know what to expect but was struck by the value she offered. Sasha has three different modalities that she uses to work with clients. We spent about 20 minutes on each one, allowing me to experience her value first hand.

In all three cases, her energy work and intuition were clear and enlightening. I have never worked with coaches or therapists in my life, but could immediately see the benefits an intuitive guide like Sasha would bring to my personal life and my business

Her focus on revealing and developing "soul purpose" is a perfect description for her expertise. If clarity and purpose is what you seek, Sasha Sabbeth is the professional to call."

- Patrick Schwerdtfeger - Author and Speaker: www.patrickschwerdtfeger.com



"Sasha has the depth of training, character, life experience, soul connection and compassion to see deeply inside someone. When we cannot ourselves figure out how to heal our issues (we all have issues) or move from a stuck position (we all get stuck in some part of our lives), Sasha then bequeaths you that beautiful experience of gentle guidance and support which begins your healing or growth. She's one of those deeply genuine, loving talents that has so much to offer it's doubtful anyone could tap her full potential. Thanks Sasha, you're amazing!"

Allison Bliss - Allison Bliss Consulting -
www.allisonbliss.com
Marketing And Communications Agency
"Sasha Sabbeth is a very gifted intuitive soul coach. In a very short time, she drew my life purpose from deep within me, right from my soul. My face immediately looked younger and I felt more grounded in my natural energy as Sasha helped me release old energy blocks that no longer served me. Sasha's process has given new meaning and clarity to my work. I feel more in alignment with who I really am and what my gifts are. Knowing my soul purpose has given me the confidence to offer new programs and charge higher prices for my services because I now know that what I can do for people is invaluable."

Jan Marie Dore, MCC-
The Professional Women's Success Coach
www.femalepreneurs.com
"A true healer and magical soul coach walks among us. She calls herself Sasha Sabbeth: Leadership Soul Coach. The picture of her on her web site portrays her as an attractive woman, mortal and very much of the flesh. Yet, I have experienced her as my "axis mundi". Sasha has taken me deep into my center and then provided me with a sacred ladder to reach the higher vibrational frequencies of my unlimited potential. She took big risks and held a mirror for me to see what I could not speak or feel, yet lay deep within. Sasha has healed my shoulder, opened my heart, fired up my passions and brought clarity and purpose to my life and work. All this in 21 ten minute Laser sessions!"


- Mary Leah Taylor: Actor/Writer/Producer: Bodega Schoolhouse Productions
"My friends, if you are serious about awakening to your Soul P
urpose and releasing the blockages that are standing in your way just sign up for Sasha Sabbeth's 15 minute free strategy session. That 15 minutes can change limitations that have plagued you all your life. A profound amount of energy is moved in a very short time through Sasha's Celestial toning and her long distance healing energies that she calls, The Transmissions Of Grace. You need to try it! Sasha started the session with her Celestial toning and the T
ransmissions of Grace. This left me feeling as if I was connected to divine energies. I felt loved and protected and warmed. Following that, Sasha and I discussed my concerns and what I wanted to accomplish in my life. Sasha, being highly intuitive, was able to link to my soul and detect things I was not conscious of. Then, Sasha channeled toning, specifically transmitted to me from the divine. I could vividly feel repair work taking place. It was either my spirit or intuitive response that led me to new knowledge and direction. The actions I began taking felt very natural, involving no conscious thought at all, almost as if they were spirit driven. I knew that Sasha Sabbeth was the coach I needed. I am so excited to now be her client. You need to try just 15 minutes with Sasha!"
- Julia Gillan MLT (ASCP)

"Sasha Rocks! Working with Sasha is like being on a space shuttle when it launches. Once the solid rocket boosters have been ignited, there is no stopping, you are LAUNCHING … whether you planned for it or not.

You are on your way!


I never imagined this much ground could be taken in just 2 1/2 short weeks. I spent years in therapy and never made as much progress as I have made in this short amount of time by working with Sasha as my Success Coach, Personal Development Trainer, and Healing Guide.

I can truly say that I am so much happier, at peace and relaxed. These kinds of emotions and states seemed non existent prior to working with Sasha. Many actions and pursuits that I have resisted or avoided previously are now so much easier to deal with on a day to day basis. I highly recommend her Entrepreneur's Life Purpose Soul Coach Packages and services."


- Lynne Sagen: Online Marking and SEO Specialist - www.lynnesagen.com


"Sasha Sabbeth is a coach but not in any way that I had ever experienced. She takes a very spiritual and yet practical approach to increasing business. She helped me to see who I want to attract and how to go about doing that. Since working with her, I've found that I do attract only the people that fit my profile. Life is much easier since working with Sasha so I can highly recommend her."

Leslie Ellis: Independent Insurance- Consultant - www.Leslieinsuranceguru.com
"I have greatly appreciated your soul coaching services, which you accomplished over the phone over several sessions. I believe they have helped me more strongly focus on my marketing activities by identifying those values and beliefs that motivate or hinder my goal achievement, and to see what means and ends I take to satisfy these goals. These exercises made me realize more than ever what values are most important to me, so that I only pursue clients who match those goals. Thank you for your valuable services. I look forward to our next session!"
- Nancy Lewellen, Esq. – Palladian Law Group – www.palladianlawgroup.com
Celestial Toning & Transmissions Of Grace Healing Testimonials
Celestial Toning Experiences
Steve Hartman - Certified Passion TestTM Facilitator

Brenda Pearce - Speaker, Healer, Biomatrix Teacher, TeleSummit Hostess: Healthy Wealthy Evolution TeleSummit


"The first time I heard Sasha's toning, I found my jaw dropping to the floor and tears came to my eyes. I had never experienced such exquisite tones with such incredible energy in my life.

My private session with Sasha was quite emotional, moving, and potent. I found it to open me to a deeper breakthrough that was waiting to happen. It cleared through layers of energy from past lives that were ready to be released. The combination of Sasha's intuitive, energetic, and toning gifts makes what she offers a VERY POWERFUL TREASURE!!!"


- Dan Hanneman "The BlockBuster", Intuitive Business Coach and Healer - www.academyforinvinciblehealers.com

" Sasha shared with me her gift of Celestial toning and in that session I experienced the miraculous gift of hearing through my left ear. Having been born deaf in one ear, and not having the enervation to allow me to hear, it was a true and beautiful gift to hear for the first time in my life, and truly experience the joy of sound and hearing in BOTH ears. Thank you Sasha for the gifts you share with the world! Much love to you."

- Brenda Pearce - Hostess of The Healthy Wealthy Evolution Summit Series: www.healthywealthyevolution.com

"When I experienced Sasha's Celestial Toning, I felt as though the sounds were re-organizing my molecules. They attuned me to my inner world. They were energizing. They released energetic blockages so that I was able to return to writing my play script and to go forward on my path. The sounds cleared out a lot of irrelevant mental chatter."

- Chetana Karel Machaan – Actress, Writer, Poet

"My experience of Sasha's energy transmission was phenomenal. Although it only last a few minutes, I could feel a deep shifting and aligning of my energy for optimal soulful success. Sasha is one of the most powerful intuitive and conductors of energy transmission that I have encountered. Her depth of connection to Spirit is one of the deepest and most powerful that I have witnessed after being with thousands of healers around the globe."

- Dan Hanneman: "The BlockBuster" Healer, Author, Speaker -
www.blockbustyourpath.com

"I found Sasha's work very powerful and her intuition seemed right on! I could feel subtle signs in my body that energy was being transmitted…I haven't felt that with other healers or intuitives. A gentle relaxation and increased calmness were the lovely results. Sasha also picked up on a couple helpful tips that I look forward to integrating into my life. I'm glad I found her!"


- Jane Sanders - President: GenderSmart Solutions - http://www.gendersmartsolutions.com

"When I heard Sasha's Celestial Toning, I felt that a portal opened up between myself and God. It seemed that Wisdom and information was being transmitted to me. When she stopped singing the tones, it seemed that the portal closed but that I had received sacred information that I could use in some way whenever the time might be right. It was amazing. You really have to experience it for yourself to imagine this heavenly experience. Thank you, Sasha. I feel blessed to have had this experience of sound healing."
- L. H. - Sensuality and Sexual Healing Therapist