Attention: Intuition Driven Entrepreneurs,Thought Leaders, Community Contributors, Coaches, Healers, Authors, Public Speakers, Consultants Who MUST Have Their Optimum Soul Purpose Based Business Success And Personal Lifestyle!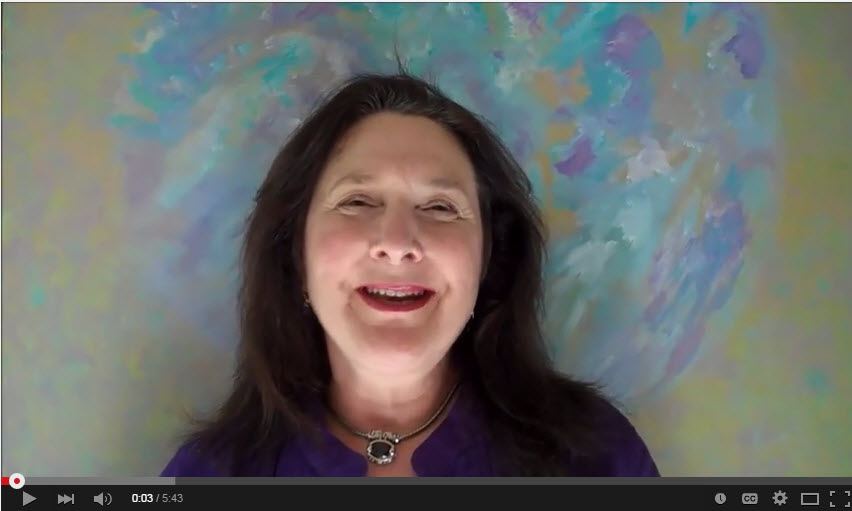 Click on graphic to launch your video message
Igniting Your Spirit, Intuition, Purpose Guided Life

For
Life Style Freedom & Revenue Prosperity

Welcome To ...
The Entrepreneur Intuition And Soul Purpose Success Journey
Envision ... Activate ... Connect ... Clear ... Thrive
"How you do life will help Heal the Heart of Humanity:
By unleashing Intuition and Soul Purpose clarity into your business and personal lifestyle.
This becomes a Magic that translates into Magnetic Attraction, Impact & Revenue"
- Sasha Sabbeth -
Is This Membership For You?
Each Q&A And Healing session will include a Spiritual Healing vortex activated and broadcasted by my Spirit Team of various spiritual beings known as The Transmissions Of Grace.

If appropriate, sessions will included additional sound healing energies, known as Celestial Toning, to facilitate the dissolution of energy blocks as well as to activate your potential for faster goal accomplishment.


The benefits and results of these healing energies are that you will feel comfort, hope, enhanced access to your own intuition, and become more freed up to take strategic actions towards your desired outcomes.
Would you like to experience Entrepreneur Soul Coaching with a mentor who will provide you with intuitive readings, healing energy shifts, and personal development skills for personal and professional results?
Would you like to receive Soul Purpose based strategies for your business, spiritual, and personal fulfillment?
Would you feel more motivated to do whatever it took to succeed if you could listen to monthly messages on bringing your Soul Force, intuition, and current day business strategies into your business projects and personal lifestyle?
Would you like to stay connected to like minded people committed to top dollar profit based on their Soul Purpose, values, intuition, and passions?
Would you like to learn tools, exercises, and insights to resolve personal and professional blocks to your success?
Would you feel inspired, motivated, energized, and excited to learn exercises that will help you better manage your energy field?
Would you like to learn how to become more centered, more intuitive, release other peoples' energies out of your space, and become more successfully magnetic in using the Law Of Attraction to live your dreams?
Would you like to learn state of the art technologies to program your subconscious mind, remove negative beliefs, change unwanted behaviors, and do whatever it takes to claim your desired lifestyle?



If you said "Yes!"
To Any
of these questions,
Then this Membership Program Is Your Perfect Fit!

All of the Trainings, Q&A And Healing Calls, and Study Groups
are based upon my ...
The Entrepreneur Intuition And Soul Purpose Success Journey
Through ...
Intuition, Soul Purpose, Energy Healing Essentials
Success System
Each Q&A And Healing Call will include The benefits and results of these healing energies are that you will feel comfort, hope, enhanced access to your own intuition, and become more freed up to take strategic actions towards your desired outcomes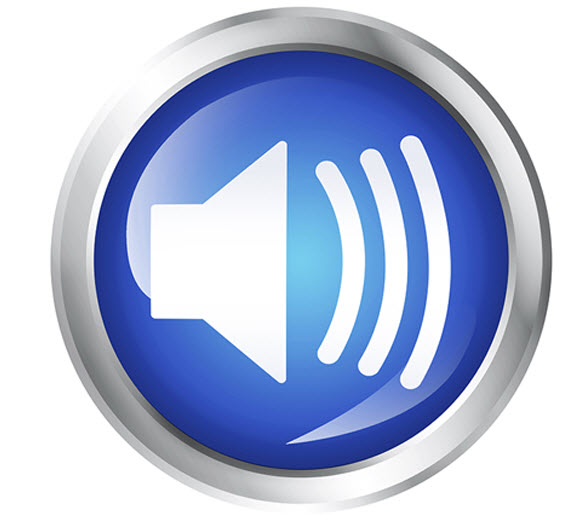 This Message Is An Audio Explanation Tour Excerpt From A Client Session
Describing One's Soul Journey Through The
Essentials System

Envision...Activate...Connect...Clear...Thrive
Step #1 - Soul Whispers:
Identify your Passions, Vision of your most meaningful life, explore your Soul Purpose components, clarify the details of your Soul Purpose based lifestyle, activate your memories of why you came into this life time, and uncover your Treasure Wealth of Wisdom.
Step #2 - Soul Connection:
I will teach you a toolkit that consists of techniques to enhance your Intuition access, clear and activate your auric energy field so that you can become centered and calm in difficult circumstances, learn how to activate your energy field for success and desired accomplishments. You will learn deeper details about your Soul Purpose Essence, Mission, Message, Blessing, and platform of delivery in your world.
Step #3 - Soul Clearings:
We will have healing and intuitive readings to clear those blocks that are compromising your peak performance, robbing you of your inner peace, depreciating the power of your Soul Force, and are blocking your creative expression in the world.
Step #4 - Your Soul Journey Story ~
Sacred Wound:
Through a journey of discover, you will identify how your experiences have preened you to be masterful and inspirational. Through the knowledge of your Sacred Wound and the story of your life's journey to date, you will have the tools and strategies with which to go out into the world with greater effectiveness, self-love, clarity about your Soul Purpose, self-respect, self-honor, and confidence about your Soul Signature contribution that you bring to others.

Step #5 - Soul Radiant Success Leadership:
We will design an action plan blueprint with which you can create your offers, establish the pricing for your packages and offers, identify your Soul Purpose aligned ideal clients, partners, customers, and community. We will identify the platforms that best suit your Soul's Essence that would be your best vehicles to deliver your Soul work out into the world. We will organize your time management and priority focues to balance your personal and professional life. In your Soul Expansion momentum, we will include a self development system to support you in emerging as the person you need to be to have the life of your dreams.
You might wonder:
What Is It Like Receiving Personal Mentoring From Sasha?
Listen In On These Sample Session
Excerpts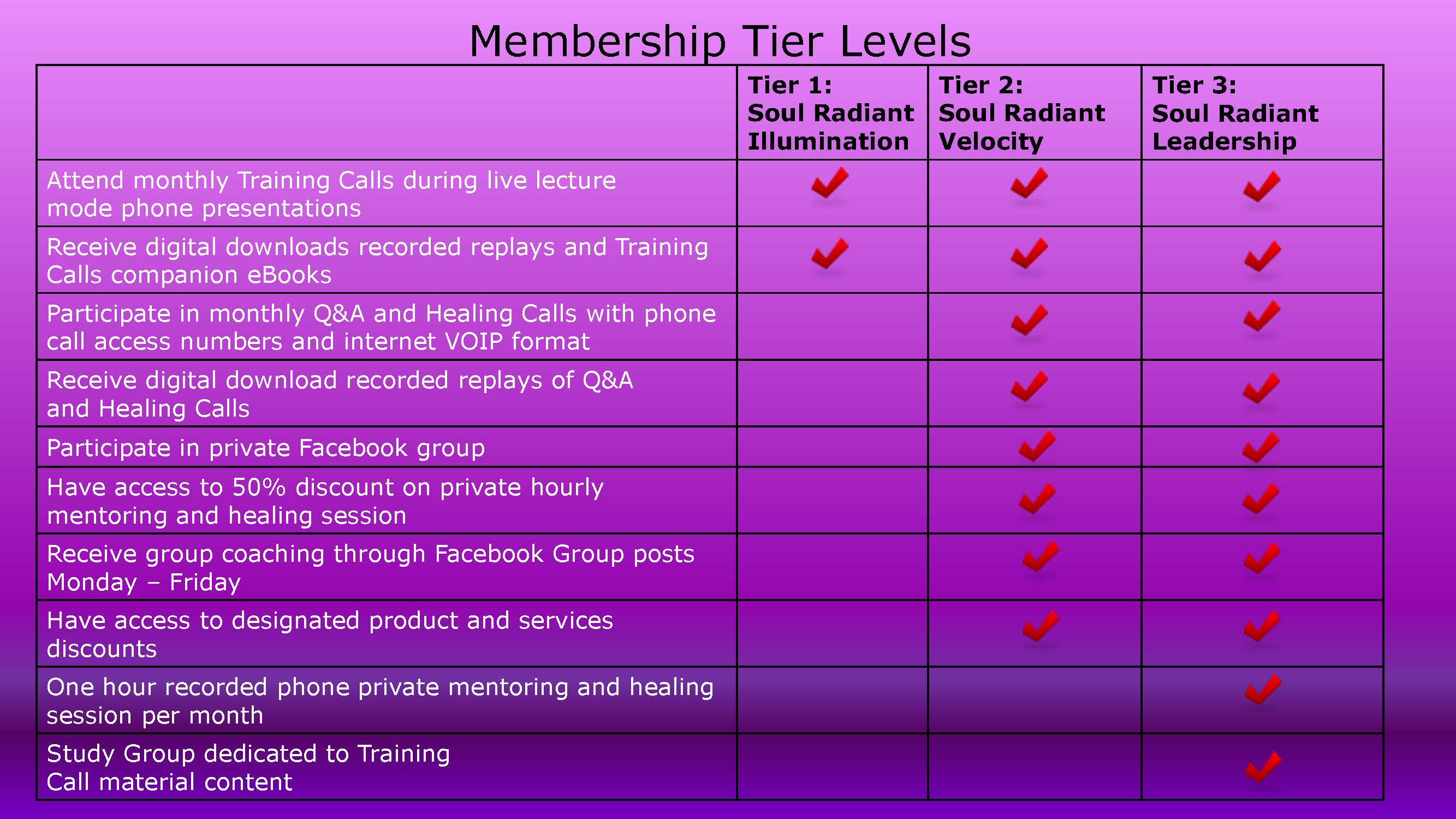 Which Tier Level Best Meets Your Needs?
Tier Level 1: Soul Radiant Illumination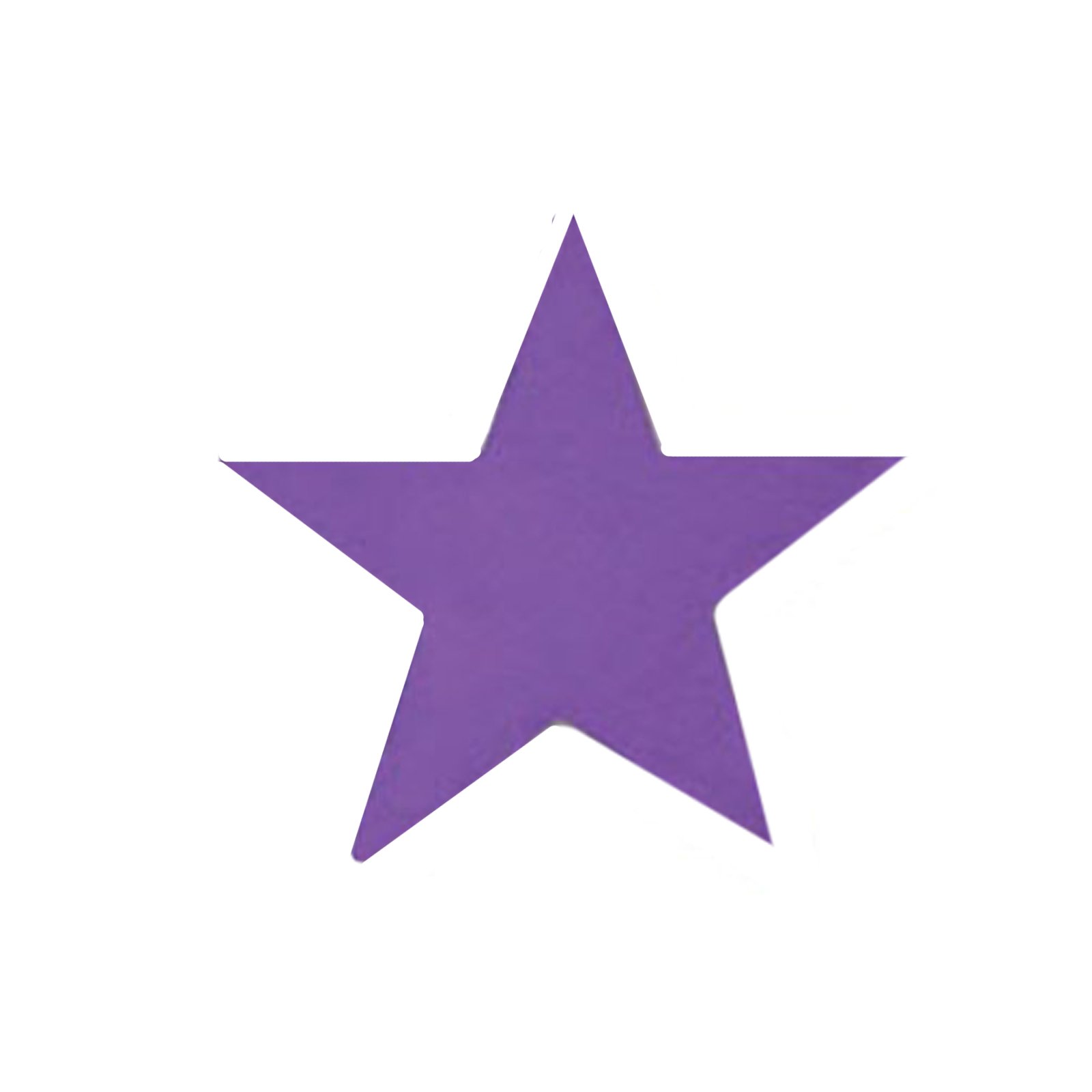 Complete access to Training Calls Membership Library and companion eBooks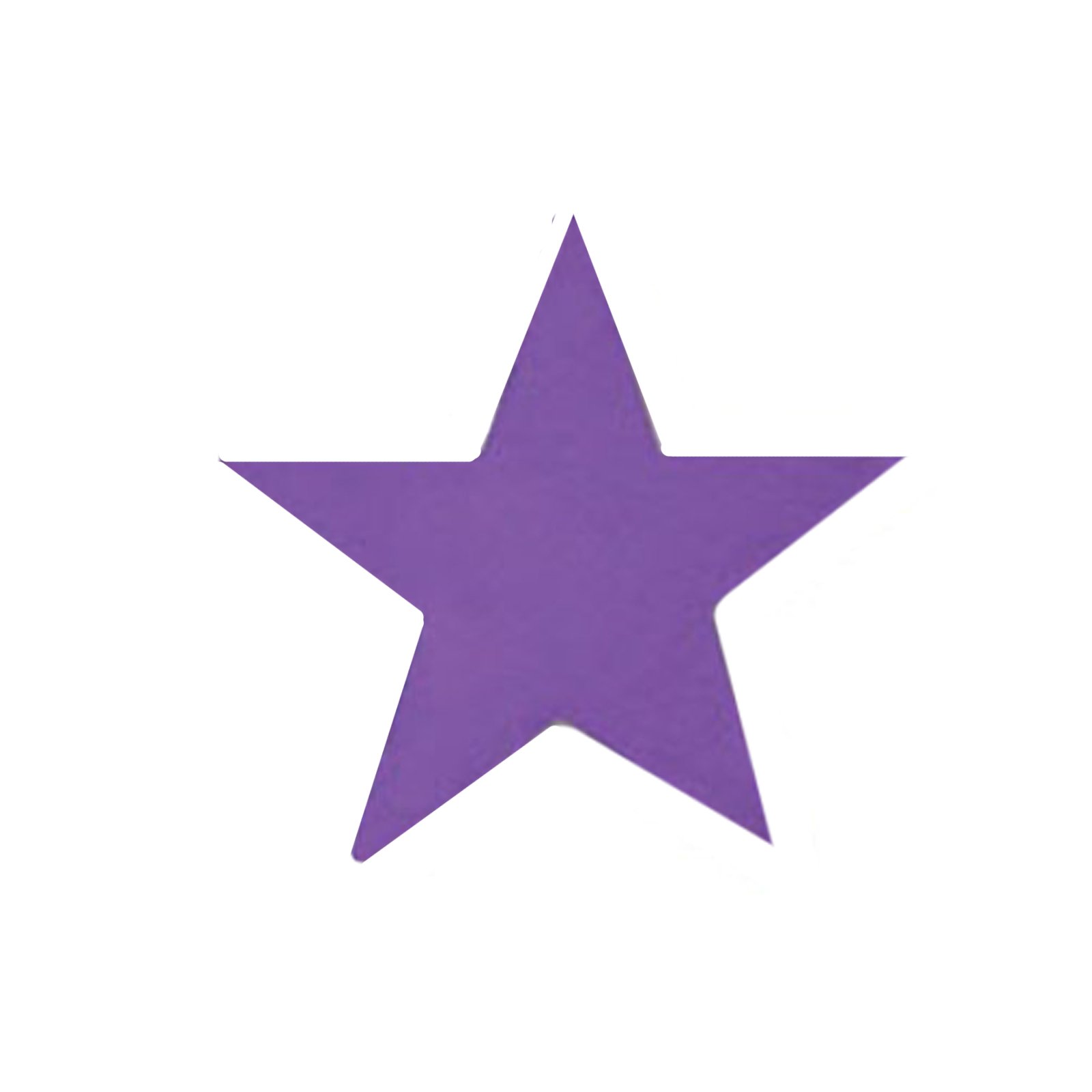 Available options include replay only and digital download format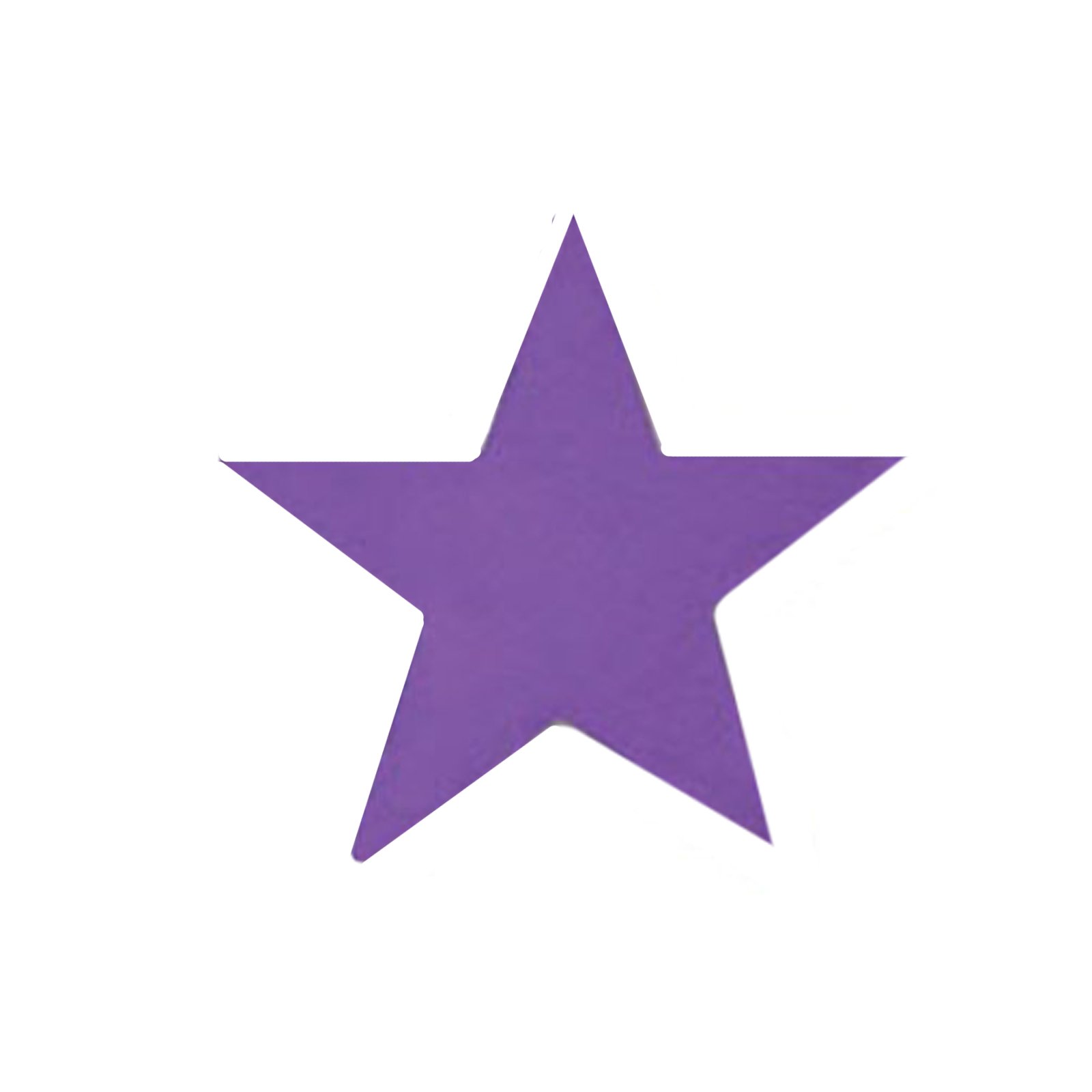 Attendance on live monthly lecture mode Training Calls

Available In Bundles Of Six Months

$360.00
For Six Months
Tier Level 2: Soul Radiant Velocity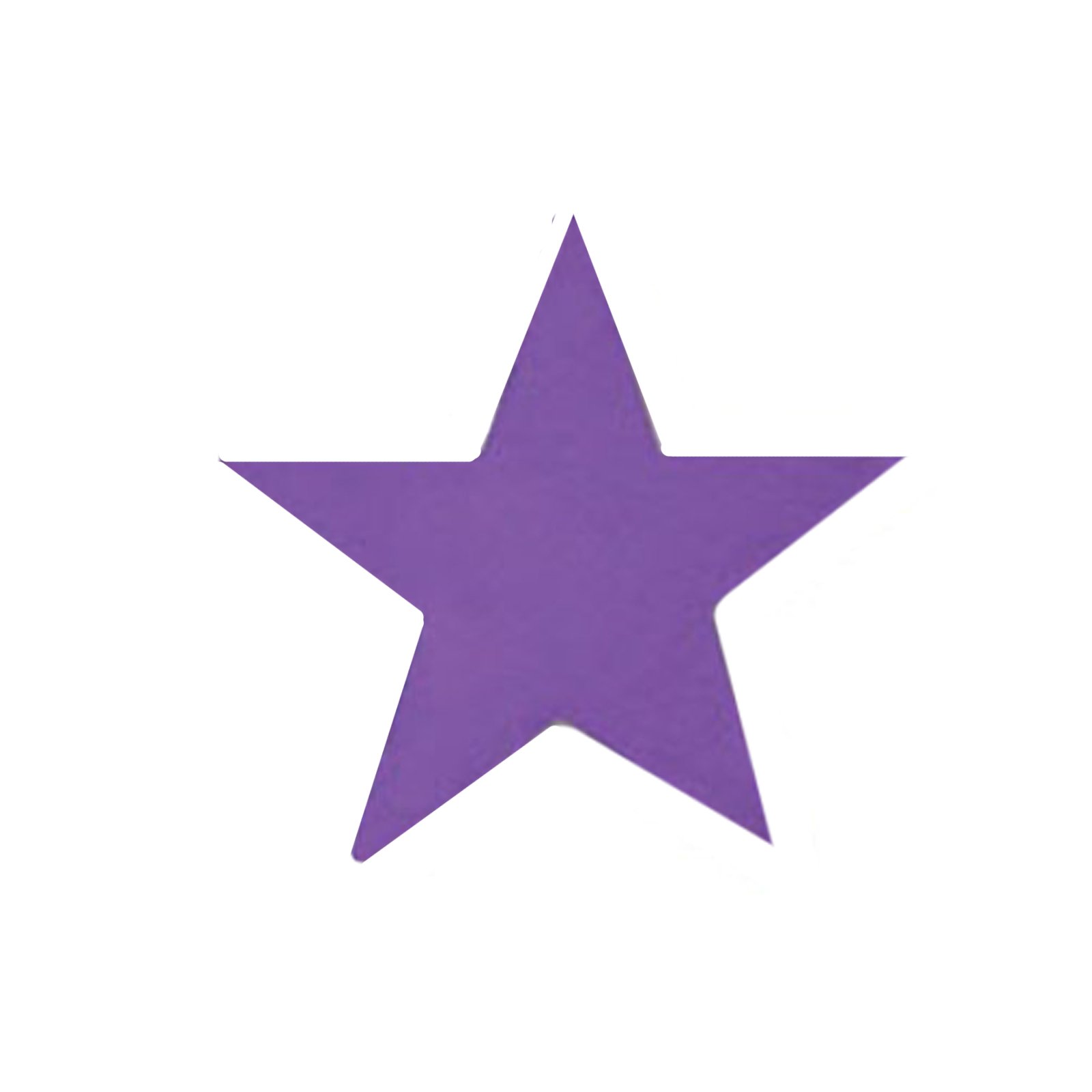 Complete access to Training Calls with companion eBooks, Q&A And Healing Session Calls, and past Study Group Calls located in our Membership Library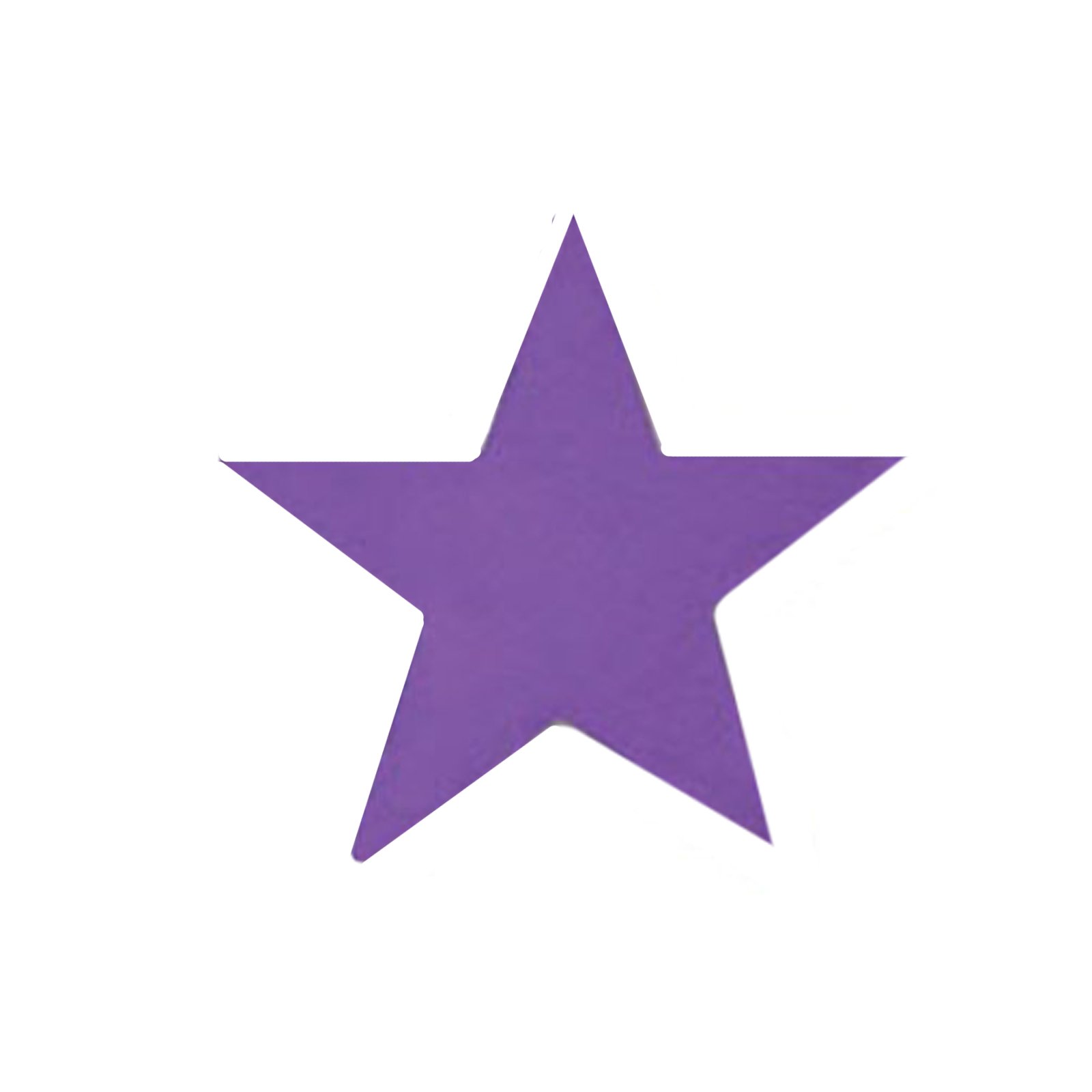 Available options include replay only and digital download format for all Calls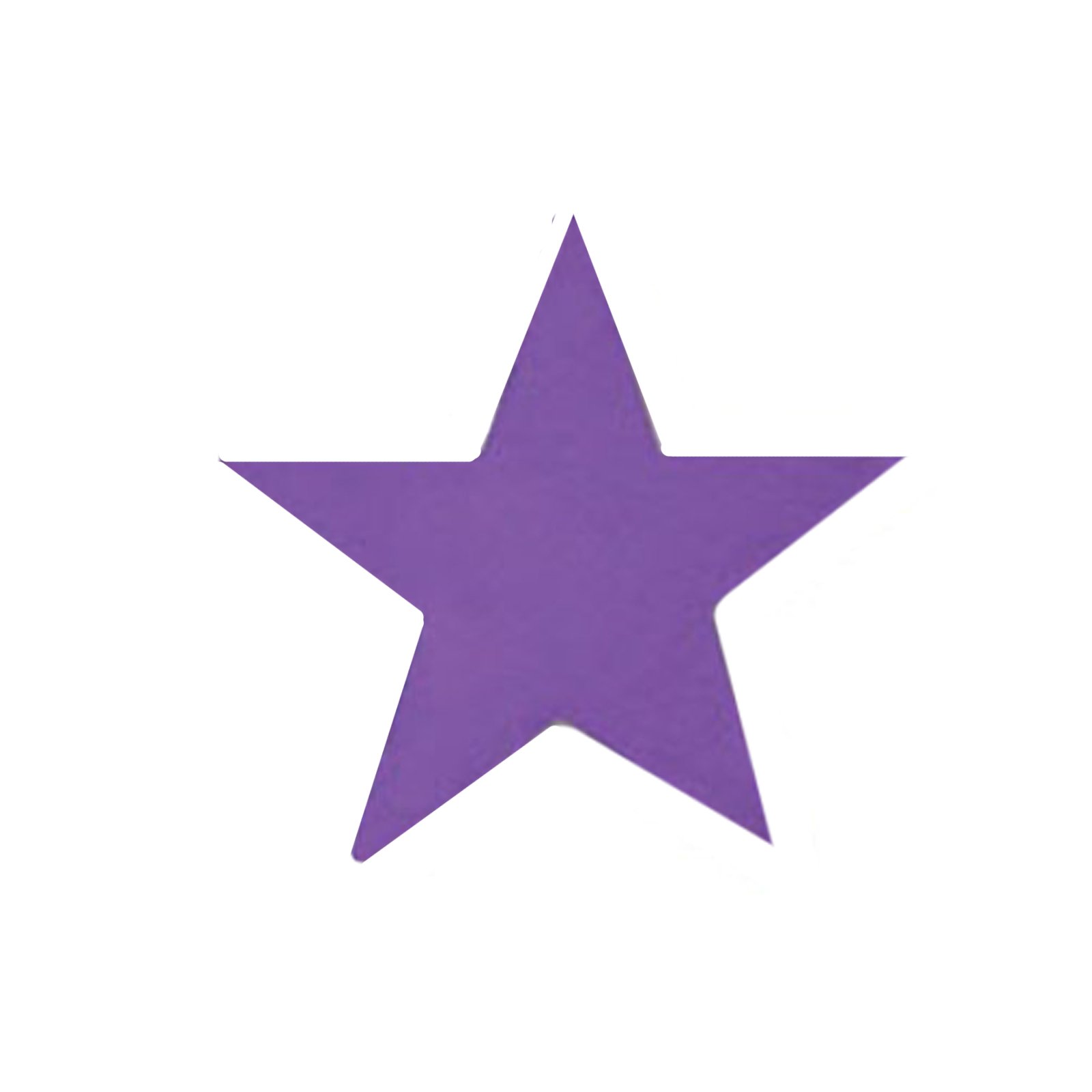 VIP Discounts on private mentoring and healing phone sessions as well as selected packages and products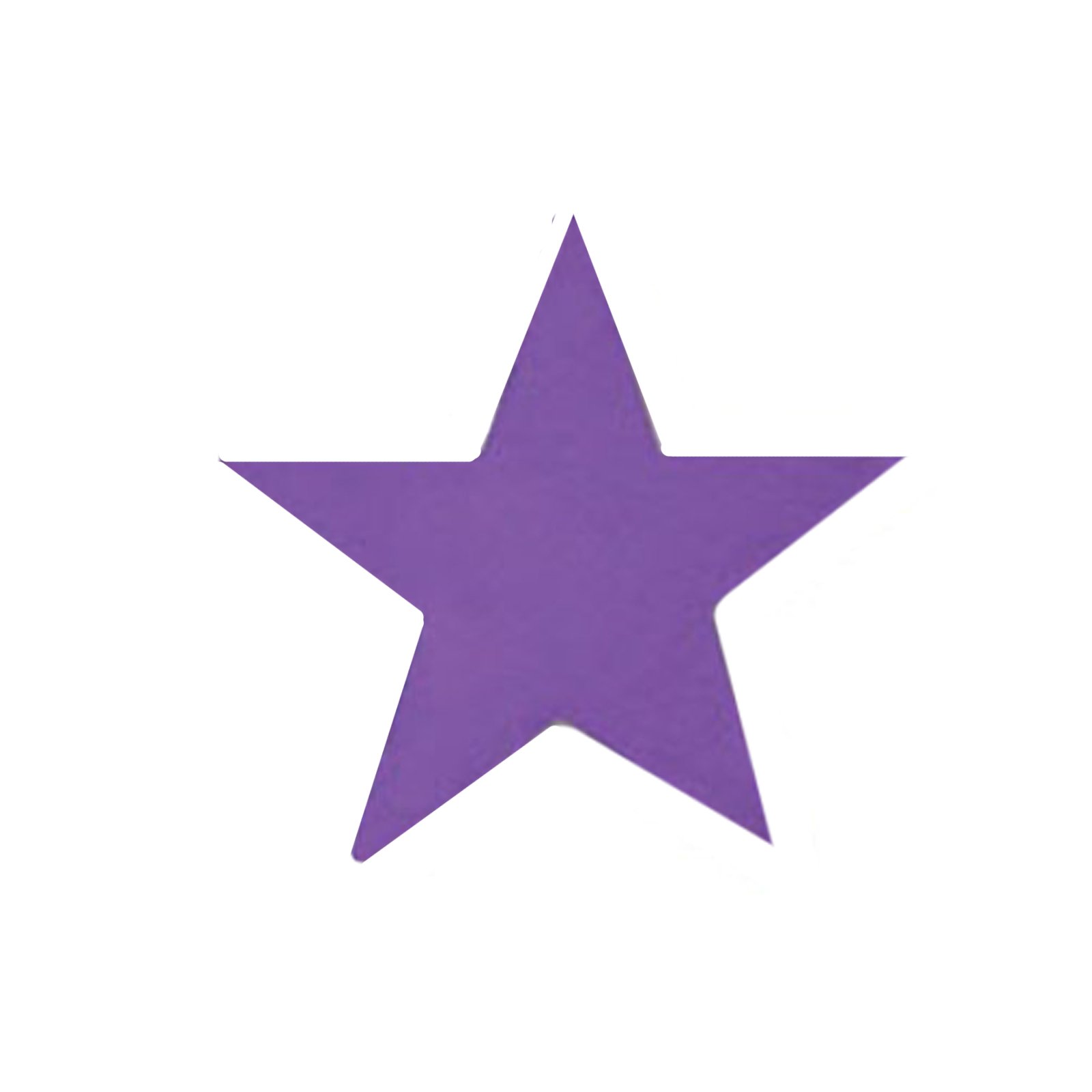 Full participation in the live monthly Q&A And Healing Session Calls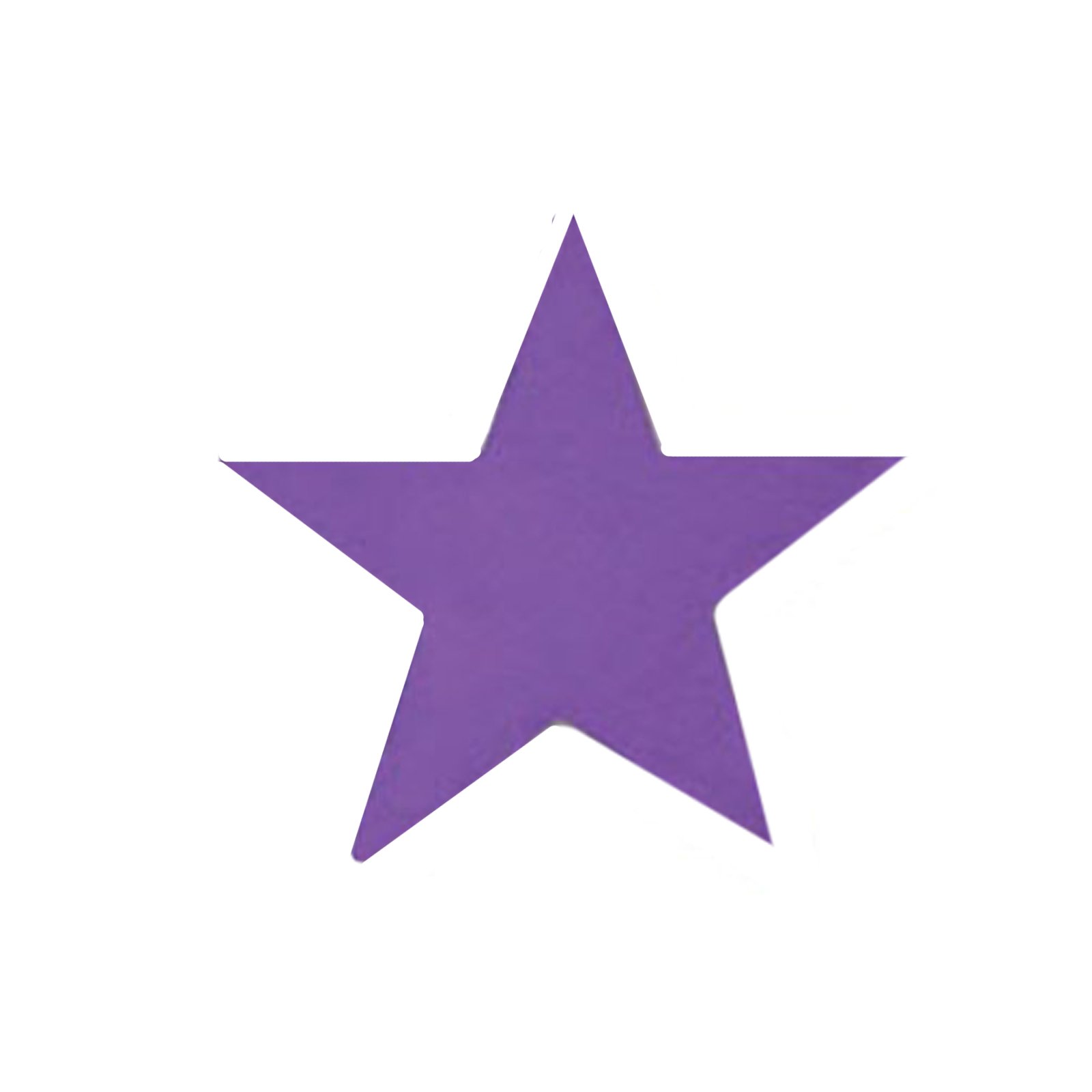 Attendance on live monthly lecture mode Training Calls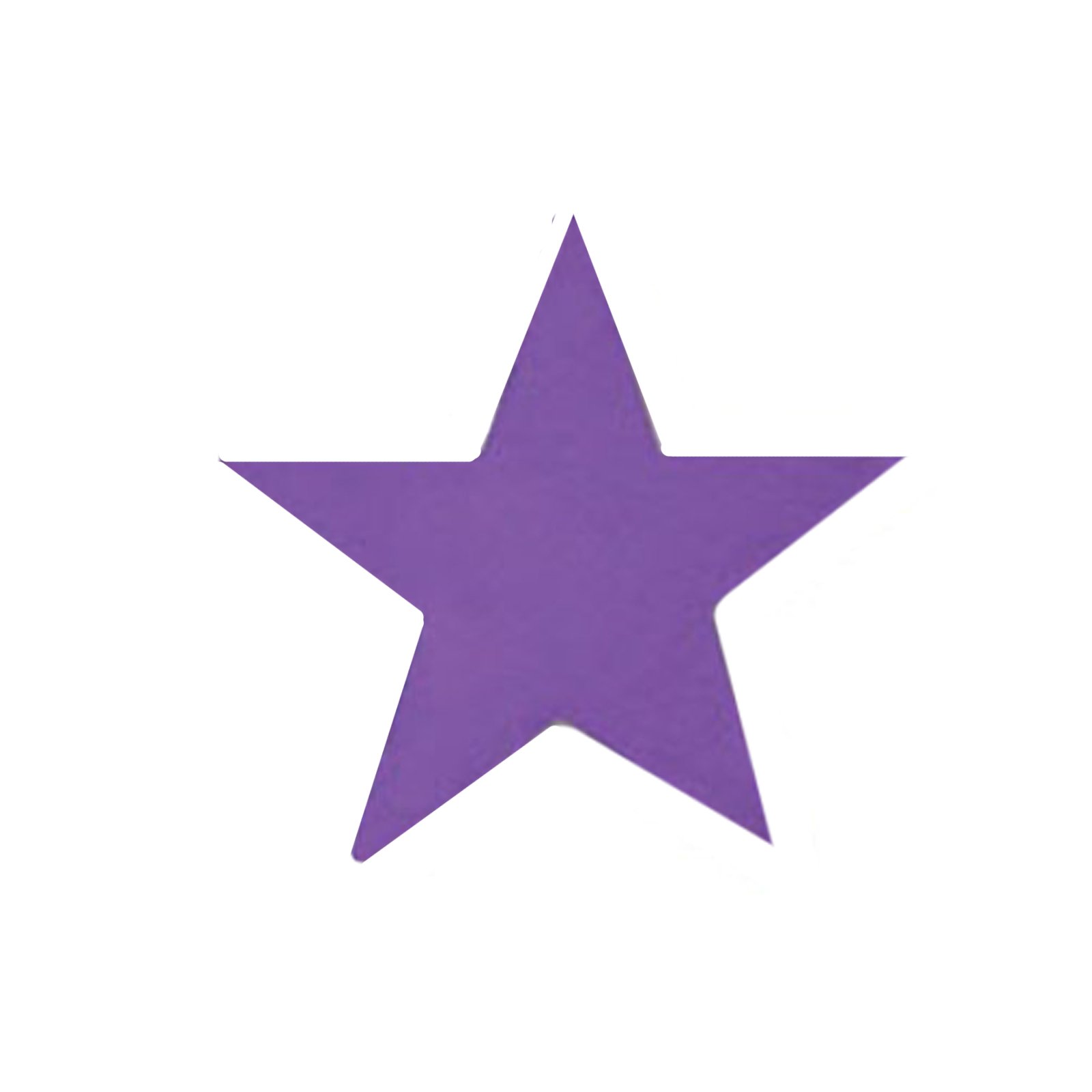 Community involvement in our secret Facebook group
Available In Bundles Of Three Months

$591.00 /
For Three Months
Tier Level 3: Soul Radiant Leadership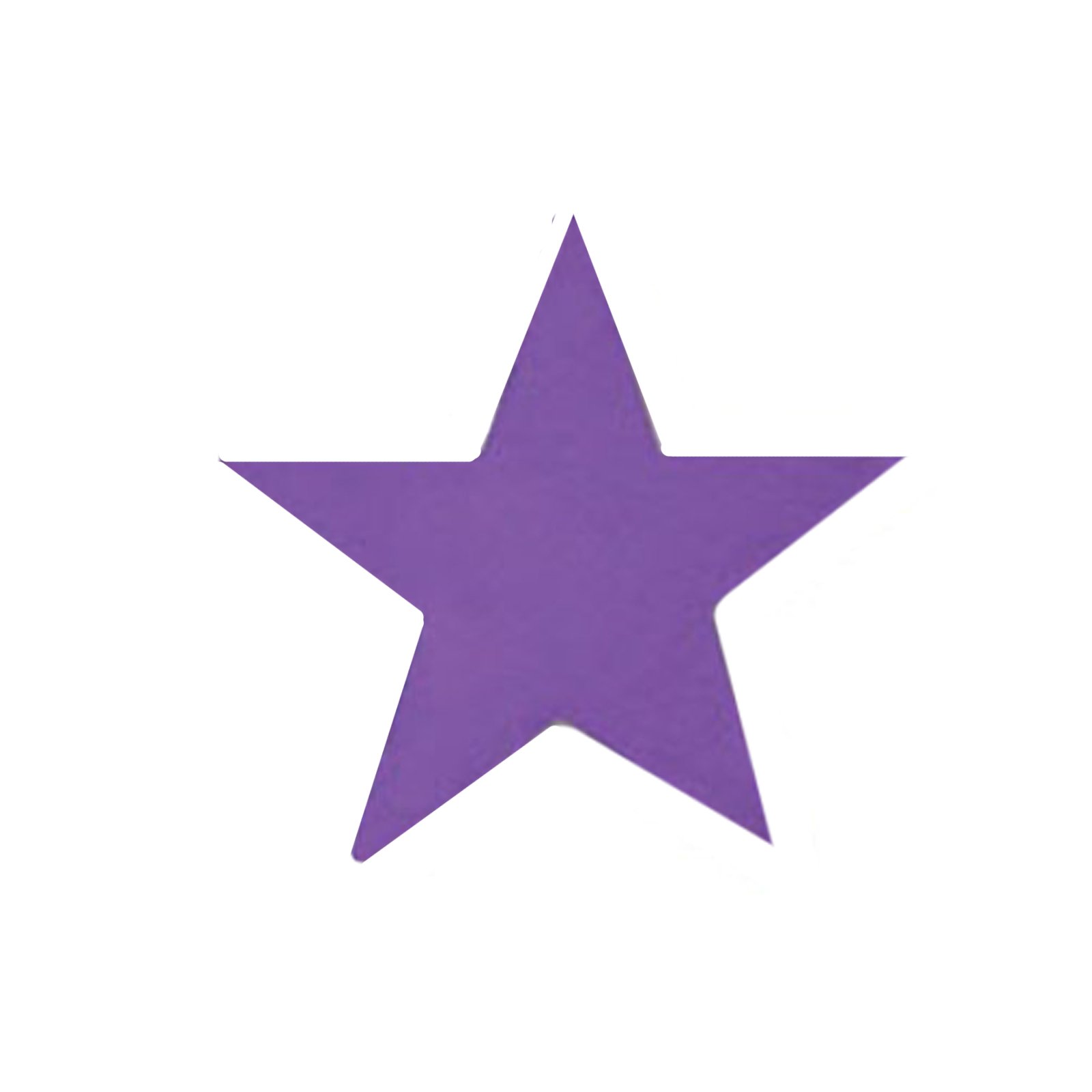 Complete access to Training Calls with companion eBooks, Q&A And Healing Session Calls, and past Study Group Calls located in our Membership Library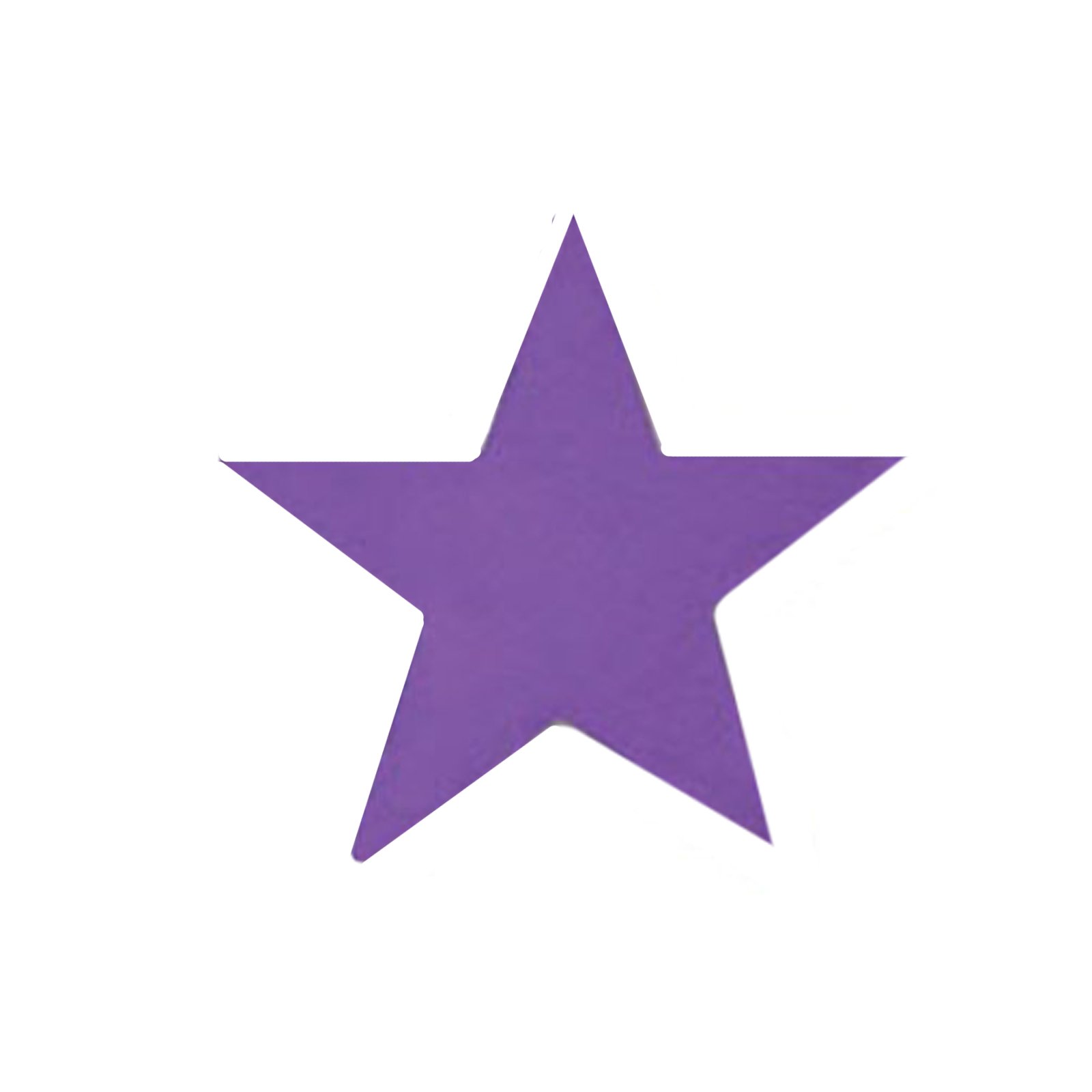 Available options include replay only and digital download format for all Calls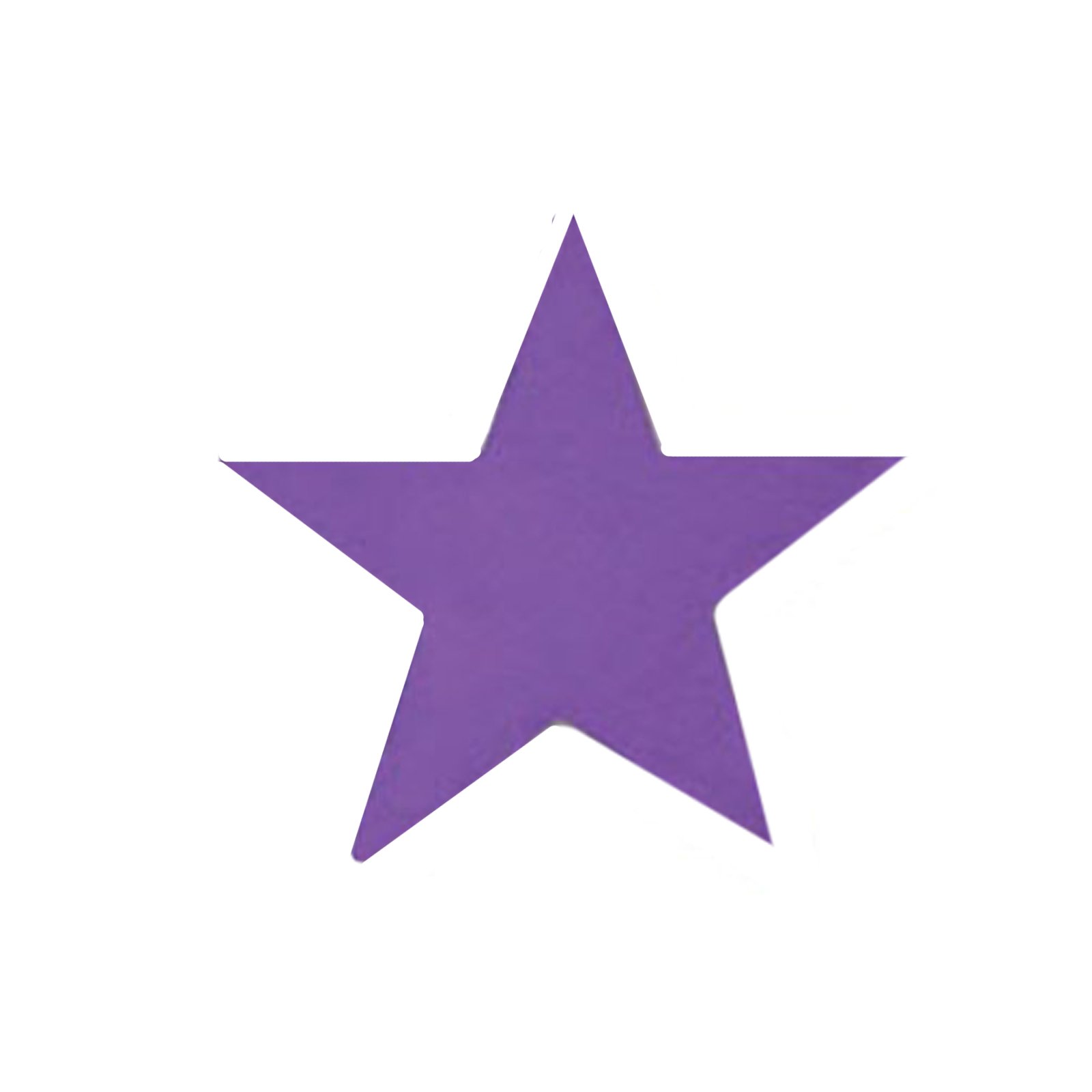 Participation in monthly Study Group Calls to review the Training Call material taught in the previous month and mastermind with your fellow members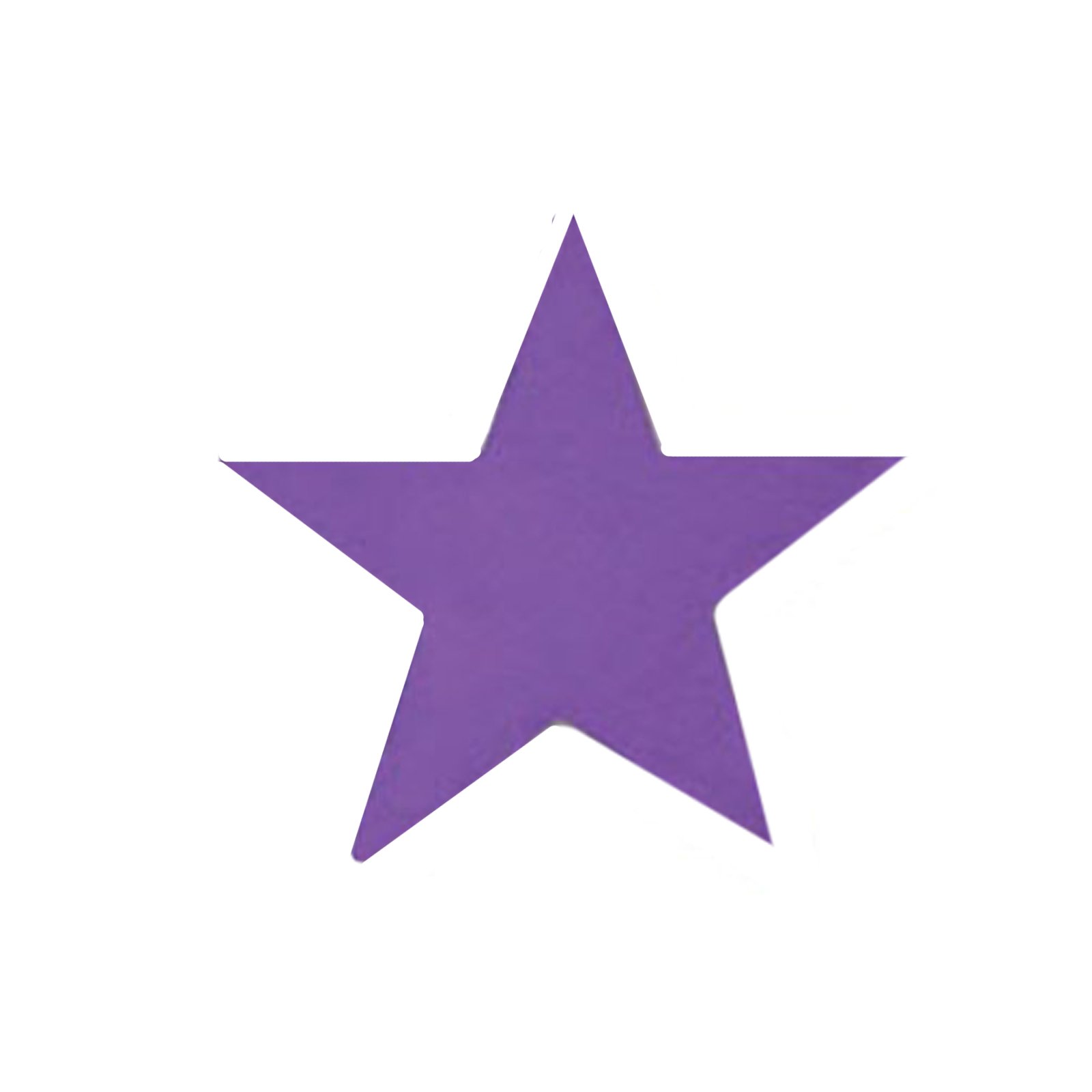 Monthly One hour private mentoring and healing phone session that is recorded for download to your personal computer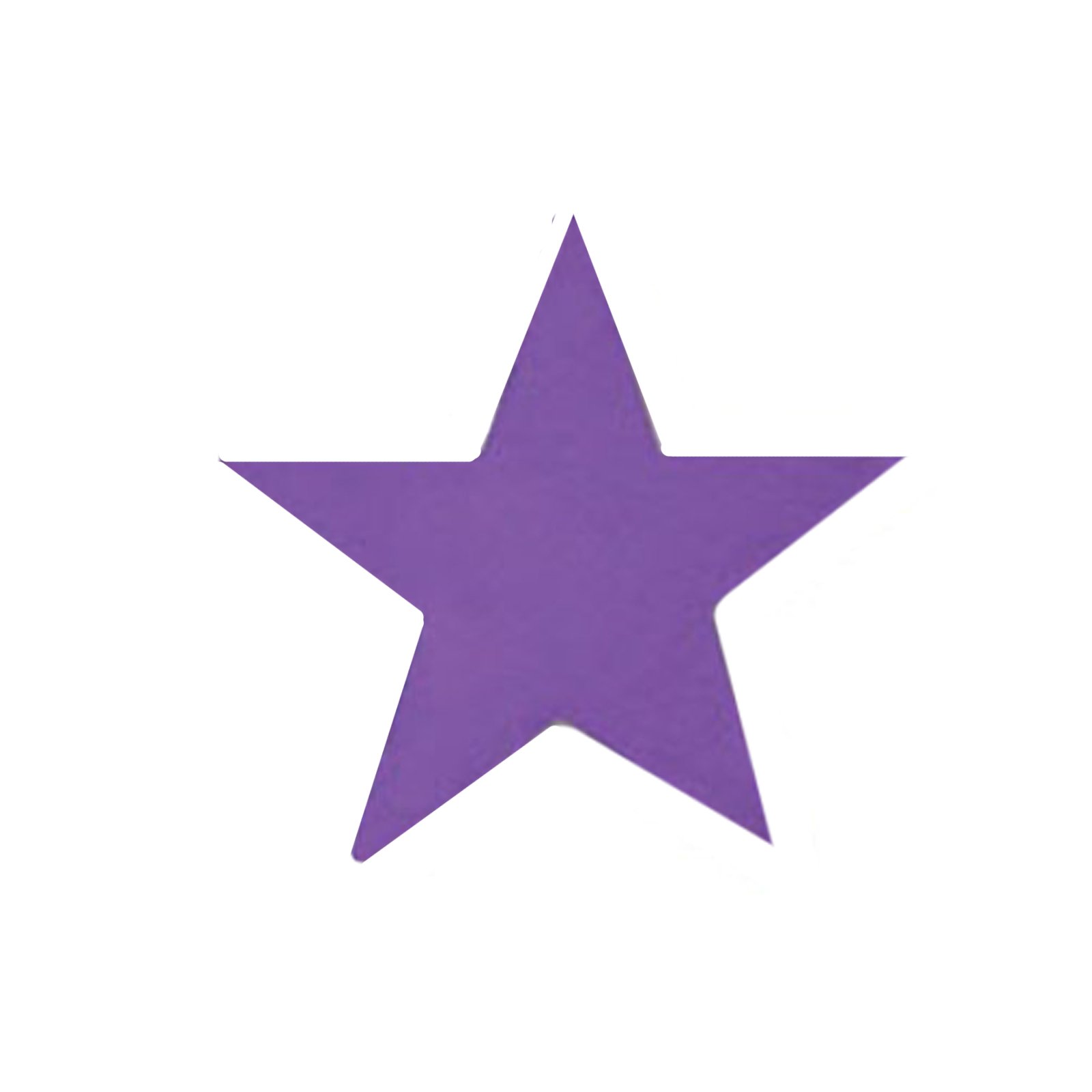 VIP Discounts on private mentoring and healing phone sessions as well as selected packages and products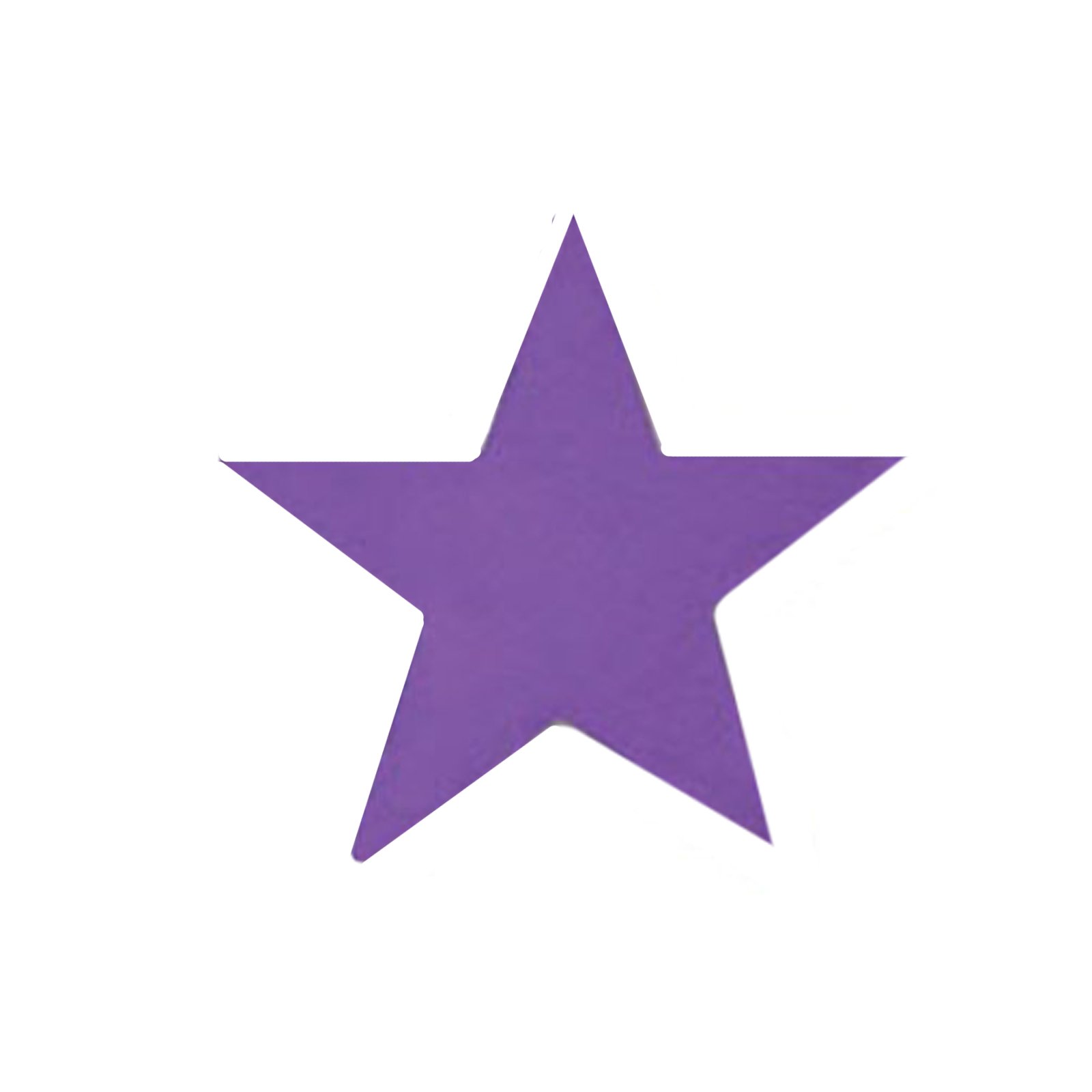 Full participation in the live monthly Q&A And Healing Session Calls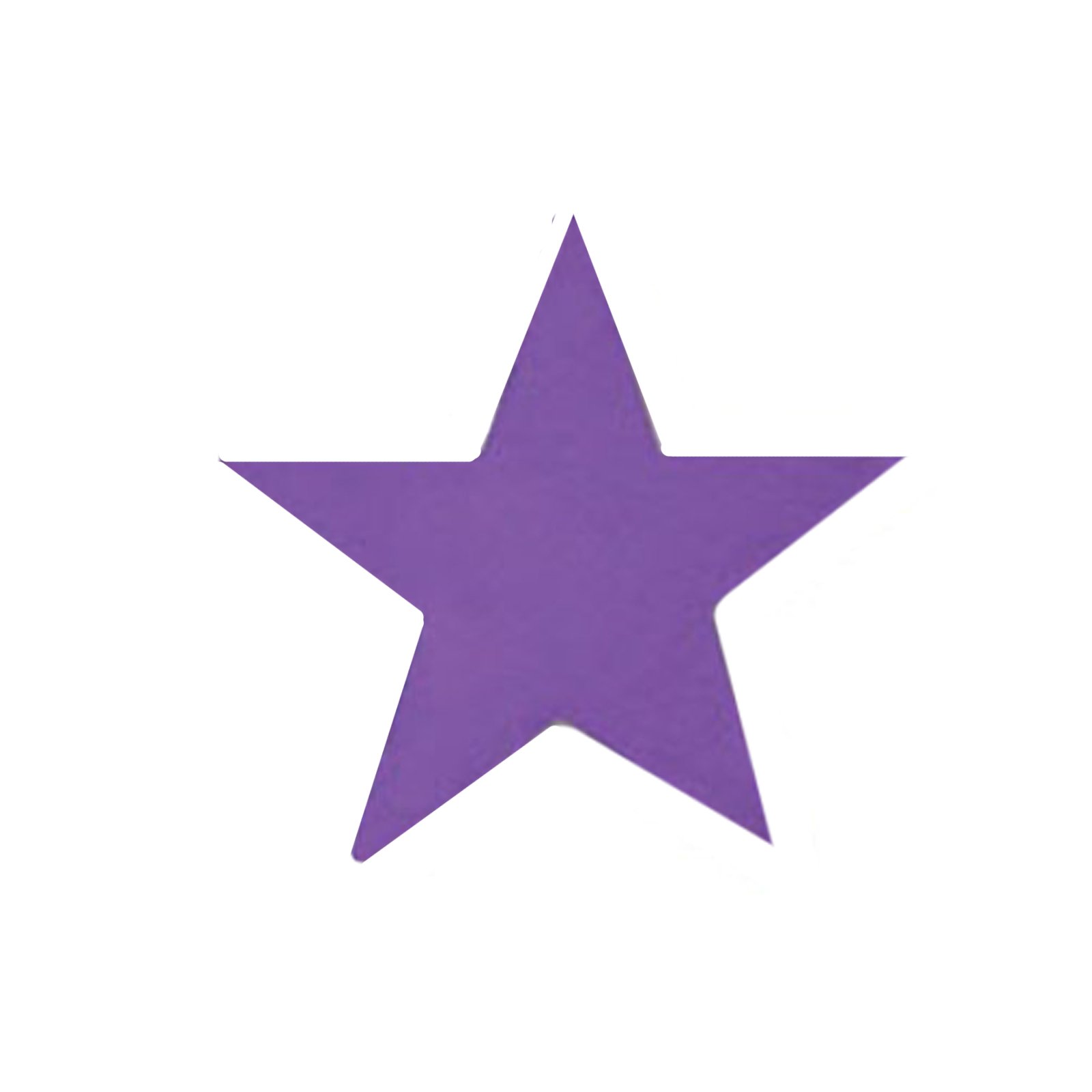 Attendance on live monthly lecture mode Training Calls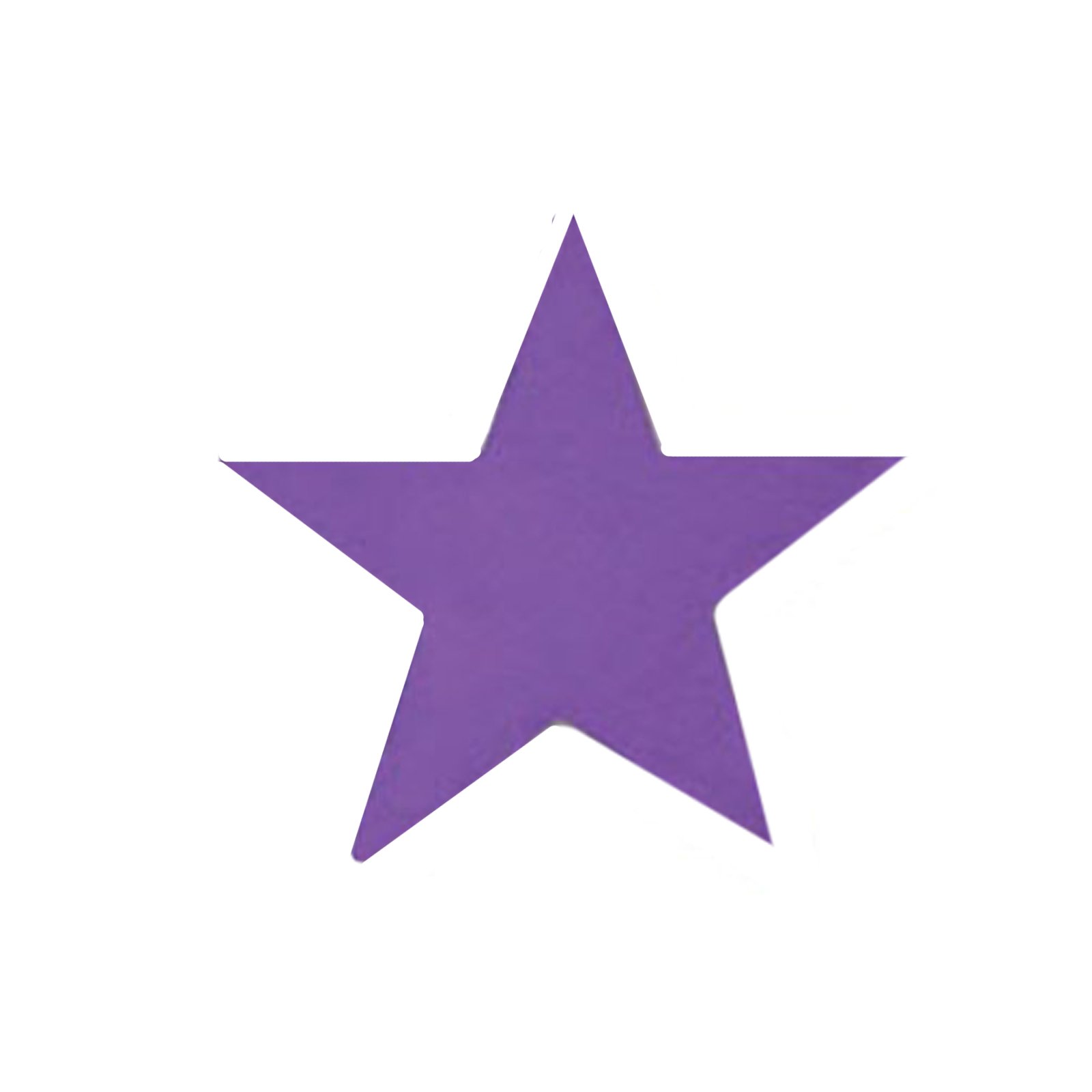 Community involvement in our secret Facebook group

$675.00 / Month
Your Membership Benefits Include:
One Monthly one hour Individual Attention Q & A call. In this session, I will apply my Divine Triad Toolkit: This consists of The Transmissions Of Grace energy transmissions, sound healing of Celestial Toning, and Intuitive And Energy Scan Readings for each participant present on the call. Questions can be submitted live and pre-submitted by emailing me at sasha@entrepreneursoulcoach.com with a Subject Line: 'Membership.' I will answer questions as time permits.



One hour Individual Attention Q & A Mentoring And Healing Call will typically meet the last Wednesday of each month at 5:00 PM Pacific Standard Time.




One hour monthly training call on hot topics in the areas of Soul Purpose, Intuition Building, Healing Limiting Beliefs, Energy Field Management, Business Development And Expansion, Soul Purpose Driven Life Fulfillment Strategies to name just a few.



One hour Training Call will typically meet the third Wednesday of each month at 5:00 Pacific Standard Time.

Sample Of Past Training Call Topics
Waste Your Time = Insult Your Soul:
Time Management Secrets For The Over Extended,
On Purpose Entrepreneur



Intuition Skills For Spirit Guided Next Steps And Inspired Solutions



Monetize Your Sacred Wound For Profit And Inner Peace



Raise Your Vibration, Elevate Your Mood At Will
For Soul Purpose Brilliance Impact



Morning Soul Alignment Meditation Training For Your Optimized Day

Call Your Soul Home And Into Your Business



Self Healing With Your Spirit Guides



Anger, Defeat, Fear As Tools For Self Love, Success, And Inner Peace
Once you register,

You will have Instant Access to the Archive Library:



MP3 downloads and replay links of monthly Q & A Mentoring, Healing, Intuition Reading Calls
MP3 downloads and replay links of monthly Study Group Calls
MP3 downloads and replay links of monthly Training Calls

Digital Downloads Of Training Calls Companion eBooks



Are you READY to join us?
Are you READY to feel supported to RADIATE the Gift that you are?
Are you READY to bring your value to your community to the next level of Confidence, Effective Strategy, and Visibility?
Are you ready to claim your Leadership Presence with your Soul Signature Uniqueness?
Just Click On Your Perfect Fit Buy Now Buttons Below

You will have made one of the most catalytic decisions for your life's fulfillment, business sucess, and spiritual empowerment when you join!
| | | |
| --- | --- | --- |
| $60.00 / Month | $197.00 / Month | $675.00 / Month |
Note: You can unsubscribe at any time. Once you join, you will receive an email explaining how to best use your membership and how to unsubscribe. Your credit card will automatically renew for your selected Tier Level investment every 30 days following unless you decide to cancel. Cancellations must be made at least 3 business days prior to your expected credit card charge date in order for our team to have time to process your request so it is your responsibility to keep track of when that is. Your credit card will be charged every 30 days for your selected Tier Level investment until you cancel. This is an ongoing, recurring membership program. If you have any questions about this process, please email my staff at info@entrepreneursoulcoach.com with a Subject Line: 'Membership.'
TESTIMONIALS

Highlighting Results Of Short Laser Individual Attention Sessions,

Celestial Toning, and Transmissions Of Grace Healing Energy Broadcasts
"Just one 10 minute phone session with Sasha has already changed my life! I signed up for her "One Month, 10 Minutes A Day Laser Coaching And Healing Program" because I wanted to get grounded and focused each day to be productive in my business and live life to the fullest. I had no idea that I would experience such tremendous results so quickly. I was zapped into action!
"I have worked with dozens of wholistic practitioners and coaches. No one stood out to me, grabbed my interest, or caught my attention in the way that Sasha did.
I was surprised that I could feel Sasha's transmission of energy right away over the phone. It carried me through the whole day. Even at night, I was so energized, that I could not stop myself from working on creative projects because I was having so much fun.
What I like about Sasha is that she combines very potent, powerful, intuitive long distance energy work with concrete success strategies. I highly recommend Sasha for her coaching and healing work."



"Sasha Sabbeth has a gift and has developed it into a life-long passion and career. I had an opportunity to work with Sasha and was amazed at the purpose and clarity she brought to our session. Admittedly, I didn't know what to expect but was struck by the value she offered. Sasha has three different modalities that she uses to work with clients. We spent about 20 minutes on each one, allowing me to experience her value first hand.

In all three cases, her energy work and intuition were clear and enlightening. I have never worked with coaches or therapists in my life, but could immediately see the benefits an intuitive guide like Sasha would bring to my personal life and my business

Her focus on revealing and developing "soul purpose" is a perfect description for her expertise. If clarity and purpose is what you seek, Sasha Sabbeth is the professional to call."

- Patrick Schwerdtfeger - Author and Speaker: www.patrickschwerdtfeger.com
"Sasha Sabbeth is a very gifted intuitive soul coach. In a very short time, she drew my life purpose from deep within me, right from my soul. My face immediately looked younger and I felt more grounded in my natural energy as Sasha helped me release old energy blocks that no longer served me. Sasha's process has given new meaning and clarity to my work. I feel more in alignment with who I really am and what my gifts are. Knowing my soul purpose has given me the confidence to offer new programs and charge higher prices for my services because I now know that what I can do for people is invaluable."

Jan Marie Dore, MCC-
The Professional Women's Success Coach
www.femalepreneurs.com
"If you want to be inspired and motivated to fulfill you life's passion, Sasha Sabbeth is the Entrepreneur Soul Purpose Soul Coach that can help you be all that you ever dreamed to be. In the beginning, our sessions were about dealing with some personal issues that were affecting my emotional stability, and hindering my passions. Sasha was amazing in reading my energy even before I said anything. She could sense my energy and her observations were so on point, I was in awe of her gifts. I have never doubted her gifts, and after a few sessions, I wanted more. I needed Sasha to help me decipher my desires from my gifts and talents.

As a result of my sessions with Sasha, I have been able to channel my energy to be more focused and disciplined to live my dreams. I always believed I was a motivated and confident person, but there are times when I would need that extra push, and that extra guidance to keep me on the right track. Sasha provided me with tools to help me stay focused, and to break down all the tasks of my projects to more manageable pieces. Things didn't seem so monumental. After ever single session, I always feel invigorated to accomplish more. More than ever, I feel my dreams can be achieved now that I have been given the tools to use my inner energy to propel myself forward. I know that I wouldn't be where I'm at emotionally and professionally if it wasn't for Sasha's guidance."

Tonya Hawes: Entrepreneur and Owner -
www.hwemarketing.com
HWE Consulting Services

"My friends, if you are serious about awakening to your Soul Purpose and releasing the blockages that are standing in your way just sign up for Sasha Sabbeth's 15 minute free strategy session. That 15 minutes can change limitations that have plagued you all your life. A profound amount of energy is moved in a very short time through Sasha's Celestial toning and her long distance healing energies that she calls, The Transmissions Of Grace. You need to try it! Sasha started the session with her Celestial toning and the Transmissions of Grace. This left me feeling as if I was connected to divine energies. I felt loved and protected and warmed. Following that, Sasha and I discussed my concerns and what I wanted to accomplish in my life. Sasha, being highly intuitive, was able to link to my soul and detect things I was not conscious of. Then, Sasha channeled toning, specifically transmitted to me from the divine. I could vividly feel repair work taking place. It was either my spirit or intuitive response that led me to new knowledge and direction. The actions I began taking felt very natural, involving no conscious thought at all, almost as if they were spirit driven. I knew that Sasha Sabbeth was the coach I needed. I am so excited to now be her client. You need to try just 15 minutes with Sasha!"

- Julia Gillan MLT (ASCP)
"A true healer and magical soul coach walks among us. She calls herself Sasha Sabbeth: Leadership Soul Coach. The picture of her on her web site portrays her as an attractive woman, mortal and very much of the flesh. Yet, I have experienced her as my "axis mundi". Sasha has taken me deep into my center and then provided me with a sacred ladder to reach the higher vibrational frequencies of my unlimited potential. She took big risks and held a mirror for me to see what I could not speak or feel, yet lay deep within. Sasha has healed my shoulder, opened my heart, fired up my passions and brought clarity and purpose to my life and work. All this in 21 ten minute Laser sessions!"


- Mary Leah Taylor: Actor/Writer/Producer: Bodega Schoolhouse Productions

"Sasha Rocks! Working with Sasha is like being on a space shuttle when it launches. Once the solid rocket boosters have been ignited, there is no stopping, you are LAUNCHING … whether you planned for it or not.

You are on your way!


I never imagined this much ground could be taken in just 2 1/2 short weeks. I spent years in therapy and never made as much progress as I have made in this short amount of time by working with Sasha as my Success Coach, Personal Development Trainer, and Healing Guide.

I can truly say that I am so much happier, at peace and relaxed. These kinds of emotions and states seemed non existent prior to working with Sasha. Many actions and pursuits that I have resisted or avoided previously are now so much easier to deal with on a day to day basis. I highly recommend her Entrepreneur's Life Purpose Soul Coach Packages and services."


- Lynne Sagen: Online Marking and SEO Specialist - www.lynnesagen.com
"Working with Sasha has been an incredibly empowering experience. The 10 minute Daily Laser Coaching And Healing Program sessions have helped me achieve clarity about my Life Purpose and how to release what has been holding me back. Working in partnership with Sasha, I am creating a plan for my future which reflects my passion and life purpose, honors my commitment to self care in body, mind and spirit, authenticates my desire to make a difference in the world with my work, and to Succeed in Sync with My Soul ™!"


Mary E. Knippel: Creativity Mentor, Writer, Speaker - www.openuptoyourcreativity.com
"Dearest Sasha,

Thank you with all my heart for your beautiful nourishing words of encouragement. As GalwayKinnell says, "Sometimes it is necessary to re-teach a thing its own loveliness"......and you are a truly sublime teacher! Thank you for seeing through and getting me through my own fog to arrive on higher ground.

We could do a rhyme here:
Sasha, so witty and profound
Gets you onto higher ground --
She wakes you up, gets you unstuck --
Empowers you to change your luck!!

In other words:
I have worked (and played!) in individual sessions with Sasha Sabbeth for over two years. Coaching with Sasha has changed my life for the better on all levels. I regard the power with which she enabled me to return to my soul to be among the greatest rare and pivotal transformative experiences of my life. With extraordinary compassion and skill, as well as healing humor and infinite patience, she has perceptively guided me in the direction of my life's work and given me essential validation of the importance of staying true to my heart and core values.

To complete the year with more clarity, inspiration, and purpose, Sasha suggested that I ask my life partner to participate in a customized goal-setting workshop that she designed for the two of us. We worked for three hours over the phone with Sasha on the day of New Year's Eve. The result: my partner and I attained a new level of respect and clarity which I had never thought possible. After 24 years of being in our romantic partnership, I feel that my partner and I are on common ground for the very first time! We are now making a much needed new beginning. Sasha's guidance is pure gold!"

Love,
- Chetana Karel: Hypnotherapist, Sound Healer, Actress, Musician


Celestial Toning & Transmissions Of Grace Healing Testimonials
Celestial Toning Experiences
Steve Hartman - Certified Passion TestTM Facilitator

Brenda Pearce - Speaker, Healer, Biomatrix Teacher, TeleSummit Hostess: Healthy Wealthy Evolution TeleSummit


"The first time I heard Sasha's toning, I found my jaw dropping to the floor and tears came to my eyes. I had never experienced such exquisite tones with such incredible energy in my life. My private session with Sasha was quite emotional, moving, and potent. I found it to open me to a deeper breakthrough that was waiting to happen. It cleared through layers of energy from past lives that were ready to be released. The combination of Sasha's intuitive, energetic, and toning gifts makes what she offers a VERY POWERFUL TREASURE!!!"


- Dan Hanneman "The BlockBuster", Intuitive Business Coach and Healer - www.academyforinvinciblehealers.com


"Sasha shared with me her gift of Celestial toning and in that session I experienced the miraculous gift of hearing through my left ear. Having been born deaf in one ear, and not having the enervation to allow me to hear, it was a true and beautiful gift to hear for the first time in my life, and truly experience the joy of sound and hearing in BOTH ears. Thank you Sasha for the gifts you share with the world! Much love to you."

- Brenda Pearce - Hostess of The Healthy Wealthy Evolution Summit Series: www.healthywealthyevolution.com


"When I experienced Sasha's Celestial Toning, I felt as though the sounds were re-organizing my molecules. They attuned me to my inner world. They were energizing. They released energetic blockages so that I was able to return to writing my play script and to go forward on my path. The sounds cleared out a lot of irrelevant mental chatter."

- Chetana Karel Machaan – Actress, Writer, Poet

"My experience of Sasha's energy transmission was phenomenal. Although it only last a few minutes, I could feel a deep shifting and aligning of my energy for optimal soulful success. Sasha is one of the most powerful intuitive and conductors of energy transmission that I have encountered. Her depth of connection to Spirit is one of the deepest and most powerful that I have witnessed after being with thousands of healers around the globe."
- Dan Hanneman: "The BlockBuster" Healer, Author, Speaker -
www.academyforinvinciblehealers.com

"I found Sasha's work very powerful and her intuition seemed right on! I could feel subtle signs in my body that energy was being transmitted…I haven't felt that with other healers or intuitives. A gentle relaxation and increased calmness were the lovely results. Sasha also picked up on a couple helpful tips that I look forward to integrating into my life. I'm glad I found her!"


- Jane Sanders - President: GenderSmart Solutions - http://www.gendersmartsolutions.com

"When I heard Sasha's Celestial Toning, I felt that a portal opened up between myself and God. It seemed that Wisdom and information was being transmitted to me. When she stopped singing the tones, it seemed that the portal closed but that I had received sacred information that I could use in some way whenever the time might be right. It was amazing. You really have to experience it for yourself to imagine this heavenly experience. Thank you, Sasha. I feel blessed to have had this experience of sound healing."
- L. H. - Sensuality and Sexual Healing Therapist

"I have greatly appreciated your soul coaching services, which you accomplished over the phone over several sessions. I believe they have helped me more strongly focus on my marketing activities by identifying those values and beliefs that motivate or hinder my goal achievement, and to see what means and ends I take to satisfy these goals. These exercises made me realize more than ever what values are most important to me, so that I only pursue clients who match those goals. Thank you for your valuable services. I look forward to our next session!"

- Nancy Lewellen, Esq. – Palladian Law Group – www.palladianlawgroup.com


"Sasha Sabbeth is a coach but not in any way that I had ever experienced. She takes a very spiritual and yet practical approach to increasing business. She helped me to see who I want to attract and how to go about doing that. Since working with her, I've found that I do attract only the people that fit my profile. Life is much easier since working with Sasha so I can highly recommend her."

Leslie Ellis: Independent Insurance- Consultant - www.Leslieinsuranceguru.com