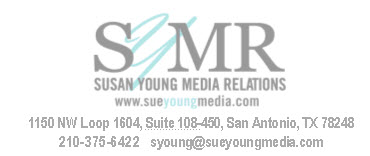 For Immediate Release: Contact: Sasha Sabbeth
August 7, 2009 (415) 328-2631
TIPS ON NAVIGATING FOR SUCCESS: RECESSION BRINGS UNEXPECTED GIFTS AND OPPORTUNITIES
(Santa Rosa, CA)—The recession is being credited with sparking life-altering changes that result in success.
Sasha Sabbeth is an "Entrepreneur Life Purpose Soul Coach" who helps small business owners and individuals move from a disempowered and unfulfilling mindset to a winner's mentality.
She explains, "Some of my client's are feeling financial pressures in our down economy. Those experiencing unstable home and financial changes may now have extra time on their hands. I suggest they use this new-found time for deep self-reflection and learning how to trust their intuition. They can look at the recession as an unexpected gift to enjoy and leverage. They're coming from a place of hope and success for greater life meaning and satisfaction."
Sabbeth offers 3 opportunities for people to explore success in the current economic climate.
Review priorities and life direction. By analyzing what's most meaningful, important, feasible and fulfilling with available resources, new opportunities will present themselves. It's important to honor a new course for life direction. Flexibility, resourcefulness, courage to try new things and creativity are winning success skills for our current times.
Tap into your intuition. Learn how to communicate with your inner self and "gut", which can lead to a safe and healthy life. In our current times, those inner whispers and messages from deep within map out the path to fulfillment. Practice your unique intuitive messaging system for greater inner peace and effective actions.
Activate creativity and passion. Creative imagination and inner passion can replace thoughts of being stopped and shut down by instability and uncertainty. This is a prime time when Entrepreneurial dreams can be acted upon.
Sabbeth's 22-year-old coaching and healing practice helps small business owners to design their lives based upon their intuition, sense of Soul Purpose and passions. This leads to sustainable success and a sound business structure. Sabbeth helps business professionals in discovering their personal, spiritual and professional life goals. Visit http://www.entrepreneursoulcoach.com/