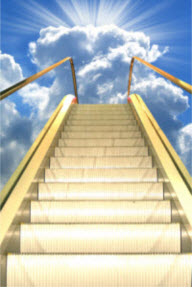 Description

This session is designed to mobilize change so that the individual feels that they are making progress to accomplish their goals and objectives. In this hour, depending upon the individual's issues and goals, I will diagnose, apply relevant healing systems, and customize appropriate lifestyle design options. The hour is typically a beginning step for future coaching and healing sessions. However, significant shift can occur depending upon the person's issues and their capacity to make preferred changes. This session, therefore, can be considered an initial session to begin a series of future sessions or it can be a complete, stand alone session. The purpose of the hour is for the individual to gain a greater sense of their preferred life direction, hope, self empowerment, clarity, self management skills, renewed commitment to their desired lifestyle, and motivation to take their next steps. The results of the hour would be to begin a momentum towards the person's desired destination of lifestyle, self management, and living a more fulfilled life.
Format
1 hour coaching and healing program
This Hour Is Perfect For People Who:
Need energetic movement out of stuck and/or confused circumstances...NOW!


Want clarity, confidence, and intutive access to design their visionary life


Are unwilling to live a mediocre life and who MUST act on the call of their Spirit

Are ready to begin to set into motion a redesign of their life with more effective, fulfilling, strategic, self loving, and self empowering patterns, habits, situations, relationships, mindsets, programming, and life direction choices



Are interested in deepening their connection to their Soul Purpose, intuition, and passions and to build a lifestyle in commitment to their Soul Purpose Brilliance



Cost

$500.00

TESTIMONIALS
"Sasha Sabbeth is a force to be reckoned with. She has a quiet, precise power that allows her to be completely clear about her insights. She quickly brought me to the recognitions I needed about my life which helped me refocus my business for greater success."
- Suzanne Sherkin: Highborn Communications - President and CPO- www.highborncommunications.com
"My experience of Sasha's energy transmission was phenomenal. Although it only last a few minutes, I could feel a deep shifting and aligning of my energy for optimal soulful success. Sasha is one of the most powerful intuitive and conductors of energy transmission that I have encountered. Her depth of connection to Spirit is one of the deepest and most powerful that I have witnessed after being with thousands of healers around the globe."

- Dan Hanneman: "The BlockBuster" Healer, Author, Speaker -www.blockbustyourpath.com

"When I experienced Sasha's Celestial Toning, I felt as though the sounds were re-organizing my molecules. They attuned me to my inner world. They were energizing. They released energetic blockages so that I was able to return to writing my play script and to go forward on my path. The sounds cleared out a lot of irrelevant mental chatter."

- Chetana Karel Machaan – Actress, Writer, Poet

"Sasha Sabbeth is an amazing woman - a decisive problem -solver with sound ability to strategize and think clearly under pressure. She is self-motivated, inclusive, decisive, resourceful, and thoroughly committed to professional excellence. Her coaching and presentations help others to clarify their true passions, and facilitates them to move in the straightest path towards fulfilling their dreams."
- SM: Public Relations Business Owner
"Sasha is a catalytic presence. She is particularly remarkable as she demonstrates laser sharp, no nonsense intention and wisdom delivered with compassion, empathy, profound intuitive perception, humor, and love. She will champion your highest vision with dauntless commitment for you to reach your highest personal and professional potential."
- Wendy Phelps: Home Care Nurse

"Sasha is my rockin' Soul Coach! If you're looking for someone to help guide you through living your Soul Purpose, Sasha's the one! She's taken me on an incredible journey and has been super supportive in helping me reach my goals. Highly recommend you check her out!"
- Kerianne Mellott - www.marketingmakesmesmile.com

"Sasha Rocks! Working with Sasha is like being on a space shuttle when it launches. Once the solid rocket boosters have been ignited, there is no stopping, you are LAUNCHING … whether you planned for it or not. You are on your way!
I never imagined this much ground could be taken in just 2- 1/2 short weeks. I spent years in therapy and never made as much progress as I have made in this short amount of time by working with Sasha as my Success Coach, Personal Development Trainer, and Healing Guide.
I can truly say that I am so much happier, at peace and relaxed. These kinds of emotions and states seemed non existent prior to working with Sasha. Many actions and pursuits that I have resisted or avoided previously are now so much easier to deal with on a day to day basis. I highly recommend her Entrepreneur's Life Purpose Soul Coach packages and services."
- Lynne Sagen: Online Marking and SEO Specialist
"The first time I heard Sasha's toning, I found my jaw dropping to the floor and tears came to my eyes. I had never experienced such exquisite tones with such incredible energy in my life.
My private session with Sasha was quite emotional, moving, and potent. I found it to open me to a deeper breakthrough that was waiting to happen. It cleared through layers of energy from past lives that were ready to be released. The combination of Sasha's intuitive, energetic, and toning gifts makes what she offers a VERY POWERFUL TREASURE!!!"


- Dan Hanneman "The BlockBuster", Intuitive Business Coach and Healer -www.academyforinvinciblehealers.com

"My friends, if you are serious about awakening to your Soul Purpose and releasing the blockages that are standing in your way just sign up for Sasha Sabbeth's 15 minute free strategy session. That 15 minutes can change limitations that have plagued you all your life. A profound amount of energy is moved in a very short time through Sasha's Celestial toning and her long distance healing energies that she calls, The Transmissions Of Grace. You need to try it! Sasha started the session with her Celestial toning and the Transmissions of Grace. This left me feeling as if I was connected to divine energies. I felt loved and protected and warmed. Following that, Sasha and I discussed my concerns and what I wanted to accomplish in my life. Sasha, being highly intuitive, was able to link to my soul and detect things I was not conscious of. Then, Sasha channeled toning, specifically transmitted to me from the divine. I could vividly feel repair work taking place. It was either my spirit or intuitive response that led me to new knowledge and direction. The actions I began taking felt very natural, involving no conscious thought at all, almost as if they were spirit driven. I knew that Sasha Sabbeth was the coach I needed. I am so excited to now be her client. You need to try just 15 minutes with Sasha!"

- Julia Gillan MLT (ASCP)

"During my free introductory conversation with Sasha, I knew she was the one that I needed to work with to coach me into the business and the life of my dreams. Between the introductory call and our first coaching session, I had one of the biggest breakthroughs of my life because Sasha held a space for me to rise to my higher self and coached me on how to push the limits of possibility. Since working with Sasha, I have a new-found peace, a greater understanding of who I am and why I do what I do, and I am playing a bigger game. Anyone who is looking to find their soul's purpose and bring that purpose inline with everything they do, I highly recommend working with Sasha. Sign up for this Q&A call, sign up for her free introductory conversation, watch her YouTube videos. Her compassion, her wisdom, and love make her truly unique and a pleasure to work with."

- Michelle Salater - President - Sumer, LLC - www.writtenbysumer.com
"What a powerful and profound consultation I received from Sasha. A deep healing and awakening that have led to concrete steps and actions I've immediately incorporated into my life. Thank you Sasha."
- Beth Barany: Book Coach and Creativity Consultant - www.bethbarany.com
"As a coach, Sasha offers something truly unique. She leads me to right action that comes from my core, rather than what I think I should be doing. She has a wide breadth of knowledge, is highly intuitive, and has a profound level of spiritual integrity that continually calls forth the best in me. I now have greater integrity within myself, which in turn has made me more powerful in the world. I've gone from feeling stressed and uncertain, to waking up each day excited about my business and grateful for the ever increasing opportunities that are coming my way. "
- Joie Seldon: Emotional Intelligence consultant – www.joieseldon.com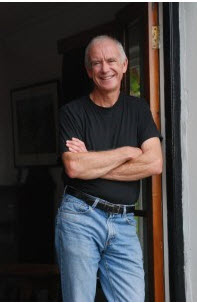 Walt Hampton - Trial Attorney, Speaker, Author, Photographer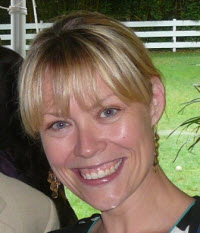 Michelle Salater - Owner Copywriting And PR Services Company - Sumer, LLC
"Just one 10 minute phone session with Sasha has already changed my life! I signed up for her "One Month, 10 Minutes A Day Laser Coaching And Healing Program" because I wanted to get grounded and focused each day to be productive in my business and live life to the fullest. I had no idea that I would experience such tremendous results so quickly. I was zapped into action!
"I have worked with dozens of wholistic practitioners and coaches. No one stood out to me, grabbed my interest, or caught my attention in the way that Sasha did.
I was surprised that I could feel Sasha's transmission of energy right away over the phone. It carried me through the whole day. Even at night, I was so energized, that I could not stop myself from working on creative projects because I was having so much fun.
What I like about Sasha is that she combines very potent, powerful, intuitive long distance energy work with concrete success strategies. I highly recommend Sasha for her coaching and healing work."
"Sasha and her Soul Purpose coaching is the best decision I have ever made in my life. From a business / income standpoint, in just a matter of weeks working with Sasha, I took my business revenue to over $10,000 a month and it's consistently stayed over $10,000 every month. I've upped that and am now working to bring in over $20,000 each month.
Even better, because I'm clear on my soul purpose, I am attracting the most wonderful clients—people who share my business vision and know on a much deeper level that my company is the right fit to help them succeed.
Beyond the increase in income and having a thriving business, I'm learning how to listen to my intuition.

Through Sasha's coaching and energy techniques, I've strengthened my intuition and am learning daily how to distinguish what is fear and what is truth. I apply my newfound wisdom in my personal life and in my professional life. The result is that I am more balanced, very happy, and at peace. I've stepped into my own power, I own it, and I'm now wildly successful beyond my dreams.
If you have the opportunity to work with Sasha, if you want to work with her but are on the fence, I say do whatever it takes to be able to work with her. "
Michelle Salater – PR and Copy writing Services - www.writtenbysumer.com