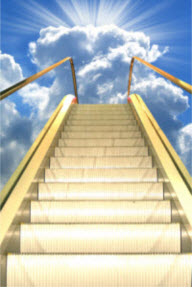 CRISIS CONTROL PROGRAM
Description
A series of coaching and healing sessions targeted to best manage and, if possible, resolve a compelling, difficult, and intensely uncomfortable life circumstance or crisis. Appropriate themes include spiritual, personal, and professional issues.
Format
This is a 3 hour package
Sessions are typically organized as follows:
First session - 1 hour
Subsequent hours are divided into increments of time appropriate for the person's situations. Session increments begin at 15 minutes and extend in time upwards from a 15 minute Laser session.
This Program Is Perfect For People Who:
Are facing an emotional, mental, spiritual, or physical intense challenge that is interfering with the productive and fulfilling flow of their life.
Want a particular burst of personal power activation to launch them onto a new plateau in their life.
Cost
Full payment …. $1,500.00

TESTIMONIALS
"A true healer and magical soul coach walks among us. She calls herself Sasha Sabbeth: Leadership Soul Coach. The picture of her on her web site portrays her as an attractive woman, mortal and very much of the flesh. Yet, I have experienced her as my "axis mundi". Sasha has taken me deep into my center and then provided me with a sacred ladder to reach the higher vibrational frequencies of my unlimited potential. She took big risks and held a mirror for me to see what I could not speak or feel, yet lay deep within. Sasha has healed my shoulder, opened my heart, fired up my passions and brought clarity and purpose to my life and work. All this in 21 ten minute Laser sessions!"
- Mary Leah Taylor: Actor/Writer/Producer: Bodega Schoolhouse Productions
"Hi Sasha,
I wanted to take a moment to thank you for your coaching sessions with me. It's amazing to think about how seemingly random our meeting was - it really could not have been more timely. When you met me I was almost literally wringing my hands about the conflict of emotions I was experiencing over my circumstances at the time. I can't believe it's been only a few short weeks of your 10 minutes-a-day laser training and now I feel a true inner peace, knowing that I am now creating my ideal future.
That conflict of emotions that has been keeping me small has lifted away like a dark cloud. I am ready to continue in our work together and look forward to my very bright future.
Thanks very much. You are truly appreciated Sasha."
- Linda Bassignani: Account Executive - Stearns Lending, Inc. www.stearnslending.com
"Sasha has such a warm and friendly way of speaking that she made me feel relaxed right away. She is also very intuitive and caring. Sasha helped me realize what the law of attraction really is, how it works, and how I can move myself toward using those laws to my advantage. She also helped me by teaching me how to ground myself, to help me stay calm and to stick to my own personal values no matter what transpires. This helped give me the confidence and personal power to get me closer to my personal and business goals. If these are things that you could use, then do yourself a big favor and have Sasha help you get the passion back into your life."
- Heidi Fraser: Health Consultant and Owner
"Dear Sasha,
I want to thank you for your incredible support through these challenging experiences. Your expertise, compassion and humor were all spot-on.
As a coach and healer myself, I have high regard for your skill and passion in helping me and everyone else I see you with. Your insights helped me to see what's been holding me in my pain in certain relationships and helped me to clear that up. Your passion has given me that extra spark of energy to take the actions I needed to take. And last but not least, your heart has been a tender salve to the hardships that I've shared with you.
Thank you so much for everything, You're wonderful!!!"
- SB: Healer, Life Coach, Educator
"I am now working with Sasha on a regular basis to deepen my understanding of my passions, values, and to learn how to integrate the tools and techniques into my mode of operation in all areas of my life. Having done other coaching programs and being an avid goal-setter all my life, I have participated in many programs with many types of consultants and facilitators. To date, I have not come across anything or anyone whose work was as deeply effective as the coaching and training work that Sasha does with me. I am grateful for having met her at this time in my life. She's a rock, she's a shining light, she's human and warm, and above all, a wonderful source of inspiration. I highly recommend her to anyone who wants to connect with their soul and live a passionate life."
- Lone Mørch: Photographer, Sensual Facilitator - www.lolosboudoir.com