For The Spirit Driven, Mission Directed, Profit Committed
Entrepreneur, Thought Leader, Community Contributor, Public Speaker, Author, Healer
Determined To Elevate Goodness In SocietyThrough Your Soul Purpose
Free Soul Purpose Success Tips Series
A Self Study Course To Become More Effective And Fulfilled
In Living And Marketing Your Soul Purpose Mission and Message
By

Clearly And Confidently

Radiating Your Passion Rich Gifts, Talents And Skills



Subscribe Here
For Immediate Access To Your Tips Library
Designed To Ignite And Educate
Are You An ...

Entrepreneur, Thought Leader, Community Contributor,
Author, Public Speaker, Healer?
Are You Ready To Have ...

More Success, Freedom, Ease, Intuition, Love

In A Soul Purpose Designed Lifestyle?
Do You Long To Serve Society
With Your Professional and Personal Impact?
Then This Tip Series Is For You!
Get Ready To Become More ...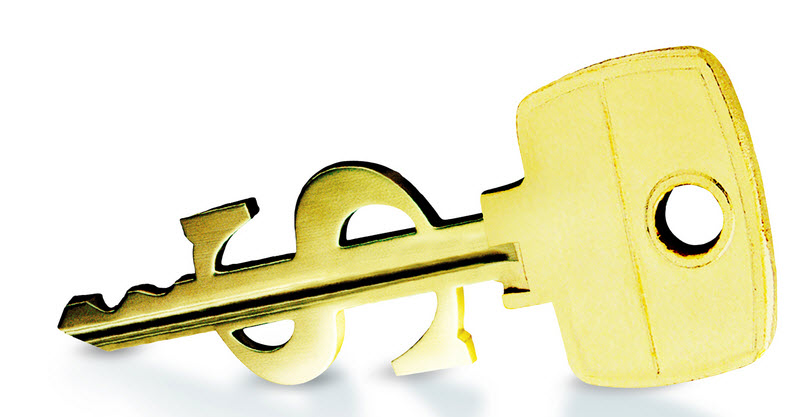 Savvy

Inspired

Magnetic

Educated
Peaceful

Activated

Confident

Motivated

Awakened

Unleashed

Successful

Illuminated

Charismatic
To Bring
Your Purpose Mission,
Your Skills And Gifts,
Your
Transformational
Soul Signature
Impact,


AND


Life Success


Into Your World
Soul Purpose Success Testimonials



"Sasha has the depth of training, character, life experience, soul connection and compassion to see deeply inside someone. When we cannot ourselves figure out how to heal our issues (we all have issues) or move from a stuck position (we all get stuck in some part of our lives), Sasha then bequeaths you that beautiful experience of gentle guidance and support which begins your healing or growth. She's one of those deeply genuine, loving talents that has so much to offer it's doubtful anyone could tap her full potential. Thanks Sasha, you're amazing!"

Allison Bliss - Allison Bliss Consulting -
www.allisonbliss.com
Marketing And Communications Agency


"Sasha Sabbeth has a gift and has developed it into a life-long passion and career. I had an opportunity to work with Sasha and was amazed at the purpose and clarity she brought to our session. Admittedly, I didn't know what to expect but was struck by the value she offered. Sasha has three different modalities that she uses to work with clients. We spent about 20 minutes on each one, allowing me to experience her value first hand.

In all three cases, her energy work and intuition were clear and enlightening. I have never worked with coaches or therapists in my life, but could immediately see the benefits an intuitive guide like Sasha would bring to my personal life and my business

Her focus on revealing and developing "soul purpose" is a perfect description for her expertise. If clarity and purpose is what you seek, Sasha Sabbeth is the professional to call."

Patrick Schwerdtfeger -
Author and Speaker
www.patrickschwerdtfeger.com
"Sasha and I reconnected personally today by phone. Upon exchanging updates after a lengthy conversation, it was to my amazement how she aptly connected all of the dots for me personally and professionally. Sasha has a true gift and natural talent for providing outstanding perspective, intuitive insight, and true inspiration. Should you be feeling uncertain, stuck or not sure of the next best route, I highly recommend a conversation with Sasha - the Soul Coach!

Elinor Stutz-
Best Selling Author, Speaker, Trainer
www.smoothsale.net
"As a coach, Sasha offers something truly unique. She leads me to right action that comes from my core, rather than what I think I should be doing. She has a wide breadth of knowledge, is highly intuitive, and has a profound level of spiritual integrity that continually calls forth the best in me. I now have greater integrity within myself, which in turn has made me more powerful in the world. I've gone from feeling stressed and uncertain, to waking up each day excited about my business and grateful for the ever increasing opportunities that are coming my way. "

"Doing the Laser program with Sasha was a turning point in my life.
It was a challenge for me to show up for myself every single morning in such a concentrated way, and profound to have someone so lovingly and wisely hold my feet to the fire. And, it paid off financially as I have just had my single best week financially since I started my business. Of particular impact was the work we did to elicit my Business Soul Signature. Knowing my Soul Signature has given me a clarity and confidence inside myself that has solidified my focus, something that I have grappled with for a long time. This focus has greatly reduced the stress in my life. My creativity is flowing with a sense of purpose and direction that is powerful. I feel aligned with the Universe, and opportunities are coming my way. Sasha's gift as a coach is awesome, and her ability to elicit the best in me is what I am most grateful for."

Joie Seldon, M.A. -
www.joieseldon.com
EMOTION EDUCATION™
(510) 536-3335
"I was on a morning business call with Sasha. As soon as I said, "Hi Sasha" she immediately asked me if I was OK and asked if this was still a good time for us to talk. I mentioned that I woke up with a headache. She said that she could tell that something was 'off' for me as soon as I had gotten on the phone with her. She generously offered to call in her celestial team, named The Transmissions Of Grace, who worked on my pain for a few minutes. The energy felt beautiful and golden, and within moments my headache was gone. Sasha has amazing telepathic sensitivity to accurately read energy. Having studied energy healing myself for many years, I appreciated her skills. If this is what happens in such a short time, I can only imagine what an entire session must be like with her. Sasha and her guides are powerful and transformational.

Rosemary Sneeringer -
Editor, Copywriter, Ghost Writer:
www.thebooknurturer.com
www.rosemaryswriting.com
"If you want to be inspired and motivated to fulfill you life's passion, Sasha Sabbeth is the Entrepreneur Soul Purpose Soul Coach that can help you be all that you ever dreamed to be. In the beginning, our sessions were about dealing with some personal issues that were affecting my emotional stability, and hindering my passions. Sasha was amazing in reading my energy even before I said anything. She could sense my energy and her observations were so on point, I was in awe of her gifts. I have never doubted her gifts, and after a few sessions, I wanted more. I needed Sasha to help me decipher my desires from my gifts and talents.

As a result of my sessions with Sasha, I have been able to channel my energy to be more focused and disciplined to live my dreams. I always believed I was a motivated and confident person, but there are times when I would need that extra push, and that extra guidance to keep me on the right track. Sasha provided me with tools to help me stay focused, and to break down all the tasks of my projects to more manageable pieces. Things didn't seem so monumental. After ever single session, I always feel invigorated to accomplish more. More than ever, I feel my dreams can be achieved now that I have been given the tools to use my inner energy to propel myself forward. I know that I wouldn't be where I'm at emotionally and professionally if it wasn't for Sasha's guidance."

Tonya Hawes: Entrepreneur and Owner -
www.hwemarketing.com
HWE Consulting Services
"Sasha Sabbeth is a very gifted intuitive soul coach. In a very short time, she drew my life purpose from deep within me, right from my soul. My face immediately looked younger and I felt more grounded in my natural energy as Sasha helped me release old energy blocks that no longer served me. Sasha's process has given new meaning and clarity to my work. I feel more in alignment with who I really am and what my gifts are. Knowing my soul purpose has given me the confidence to offer new programs and charge higher prices for my services because I now know that what I can do for people is invaluable."

Jan Marie Dore, MCC-
The Professional Women's Success Coach
www.femalepreneurs.com
Celestial Toning & Transmissions Of Grace Healing Testimonials
Celestial Toning Experiences
Steve Hartman - Certified Passion Test TM Facilitator

Brenda Pearce - Speaker, Healer, Biomatrix Teacher, TeleSummit Hostess: Healthy Wealthy Evolution TeleSummit


"The first time I heard Sasha's toning, I found my jaw dropping to the floor and tears came to my eyes. I had never experienced such exquisite tones with such incredible energy in my life. My private session with Sasha was quite emotional, moving, and potent. I found it to open me to a deeper breakthrough that was waiting to happen. It cleared through layers of energy from past lives that were ready to be released. The combination of Sasha's intuitive, energetic, and toning gifts makes what she offers a VERY POWERFUL TREASURE!!!"


- Dan Hanneman "The BlockBuster", Intuitive Business Coach and Healer - www.academyforinvinciblehealers.com

" Sasha shared with me her gift of Celestial toning and in that session I experienced the miraculous gift of hearing through my left ear. Having been born deaf in one ear, and not having the enervation to allow me to hear, it was a true and beautiful gift to hear for the first time in my life, and truly experience the joy of sound and hearing in BOTH ears. Thank you Sasha for the gifts you share with the world! Much love to you."

- Brenda Pearce - Hostess of The Healthy Wealthy Evolution Summit Series: www.healthywealthyevolution.com



"When I experienced Sasha's Celestial Toning, I felt as though the sounds were re-organizing my molecules. They attuned me to my inner world. They were energizing. They released energetic blockages so that I was able to return to writing my play script and to go forward on my path. The sounds cleared out a lot of irrelevant mental chatter."

- Chetana Karel Machaan – Actress, Writer, Poet

"My experience of Sasha's energy transmission was phenomenal. Although it only last a few minutes, I could feel a deep shifting and aligning of my energy for optimal soulful success. Sasha is one of the most powerful intuitive and conductors of energy transmission that I have encountered. Her depth of connection to Spirit is one of the deepest and most powerful that I have witnessed after being with thousands of healers around the globe."

- Dan Hanneman: "The BlockBuster" Healer, Author, Speaker - www.academyforinvinciblehealers.com
"Sasha's unique healing abilities with her high vibrational sound healing vocal tones is unlike anything that I have ever experienced. She definitely channels the vibrational sound healing from direct Source or from our Celestial heavens through her and directly to the clients that she transforms from the core of their being that is authentically designed specifically for them so that we can align to our unique Divine selves and heal from all levels."
- J.R.C. - Nurse's Assistant, Intuitive, Business Owner
"I had a complimentary energy and Soul Purpose session with Sasha and wanted to share the experience I felt with her readers. I am a complicated case because I have a rare muscle disease, have had a stroke and a brain anyurism on the heels of a marriage of 30 years that ended in divorce. I also have difficulty speaking as my throat is partially paralyzed on one side from the stroke. I made contact with her because I wanted/needed direction as to how to proceed forward. I had built a website, but find it hard to sell my own products. I felt lost when I contacted her. During our session, she sent energy to me and at first I felt as though I wanted to cry, but then I began to feel a lightness in my chest. The feeling continued on to my stomach and eventually, to my whole body. I found it much easier to breathe and felt like I had hope. I now know that I do have choices and I know which direction I need to be going."

- CF: Interior Designer



"When I heard Sasha's Celestial Toning, I felt that a portal opened up between myself and God. It seemed that Wisdom and information was being transmitted to me. When she stopped singing the tones, it seemed that the portal closed but that I had received sacred information that I could use in some way whenever the time might be right. It was amazing. You really have to experience it for yourself to imagine this heavenly experience. Thank you, Sasha. I feel blessed to have had this experience of sound healing."
- L. H. - Sensuality and Sexual Healing Therapist