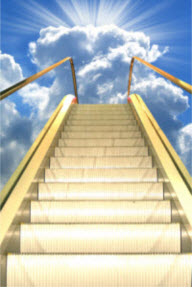 STRATEGIC ATTRACTION PLANTM
MODULE
Description
A series of sessions specifically and exclusively focused on the strategic use of The Law Of Attraction. The primary tool used in this program is a four part template called: The Strategic Attraction PlanTM template described in the book written by Jan Brogniez (now Jan Stringer) and Stacey Hall, Attracting Perfect Customers: The Power Of Strategic Synchronicity.The client can apply this template to any objective that they want to actualize where The Law Of Attraction would play a role.This module includes coaching to directly apply the principles of this template in your current personal and professional life circumstances.
Some of the most popular uses for this program are to attract perfect customers for one's business expansion and to find a romantic partner. However, my clients have also used this template for objectives such as:
Format
This is a 3 hour program.
First session is typically 1.5 hours.The remaining time is utilized depending upon the client's unique needs and goals.The scheduling of appointments is determined by the client's life rhythm and their own sense of appropriate timing as we move through the template steps.
This Program Is Perfect For People Who:
Desire to consciously and deliberately use The Law Of Attraction to create personal and professional accomplishments



Have a particular business or personal project that they want to actualize in their material world



Would like to improve current relationships, behaviors, and life circumstances so that they are strategically designing their ideal life
Cost
Full payment …. $875.00

TESTIMONIALS



"Sasha when I see your blog, I know in my heart that you are the real thing! Your passion is displayed like a beautiful piece of art which I know comes from your soul. Looking forward to seeing your 'flame' spread out to the world….just in perfect time, I'd say!"
- Jan Stringer: Perfect Customers – www.perfectcustomers.com
Author: Attracting Perfect Customers and Bee-ing Attraction
"Sasha came to me at the right time. I had lots of great ideas and barely any energy to bring them to fruition due to medical issues. I have accomplished more in the last 3 months than I have in the last 2 years. I attribute it to a combination of my resolve and Sasha's strong guiding hand. She has helped me to develop my intuitive sense even further than I thought I could. With her tools such as the strategic attraction plan, I have been able to bring the right people into my life including medical specialists, clients, and employees. It really works and I'm thrilled!
- A.C.: Founder and President of an Environmental Consulting Firm
"I am happy to say that working with Sasha Sabbeth has changed my life! One of the programs that I did with Sasha was the Strategic Attraction PlanTM template for my business development and my significant other relationship. I learned how to focus my intentions and my ideal scenarios in very useful ways. I see improvements in both areas within a few days.
Overall, Sasha has an amazing ability to intuit what was needed on so many levels from recommending an excellent physician, to assigning me exercises to develop self-acceptance and confidence, to providing practical suggestions on how to get an agent -- has helped me tremendously in my work (I am a professional actress) and in my personal life. She is astute, compassionate and tactfully direct, and her sessions are insightful, healing, and empowering. Her sense of humor and wisdom make her guidance something to treasure, and I look forward to further adventures and discoveries as she opens one door after another to the fulfillment of my purpose and dreams!"
- Chetana Judith Karel: Hypnotherapist, actress, sound healer, spiritual counselor, musician
"I recently found myself undertaking a huge challenge in my professional life. Somehow I was led to Sasha Sabbeth whom has touched me with her almost prophetic ability to see my needs. In a few short weeks of guidance using the Strategic Attraction PlanTM approach to The Law Of Attraction, I have become more focused and productive.
Although still becoming familiar with this new technology, I am already seeing benefits both personally and professionally from her coaching and training. By simply applying the new systems, I immediately experienced an obvious shift in my personal and professional life. I noticed increased opening up and flow of creative ideas for my business success such as opportunities for marketing which have resulted in increased leasing sales. Personally, I am experiencing greater confidence and appreciation for my own skills, business ethics, and competencies. I feel as though my goals are no longer so far away and there is light at the end of the tunnel.
Thank you, Sasha. I have received more from your wisdom than the actual achieving of my work goals. You have helped me get my life back on a course that is right for me."
- Glenn L. Schoeneck
"In working with Sasha Sabbeth, I have particularly seen the benefits of the Law Of Attraction Strategic Attraction PlanTM in my home based business experiences. I now have clear, specific steps to take that she customized for me according to my unique learning style. One area of "Signs Of Land" that I have been picking up on from our Law Of Attraction work are in the form of peoples' responses to me. I notice that there is an even greater positive level of interest and interaction when I share what it is that I have been doing with the elderly and my other future intentions. I have received very interested, supportive emails from people who I had long ago emailed and suddenly now they are getting back to me. The concept of "Signs Of Land" was extremely useful to me in relationship to charting out what it was that I wanted to create through The Law Of Attraction template."
Thank you for your Love, guidance, and patience!
SallyPyne
" When I met Sasha, my business was already in a good place. I had spent the last 5 years building my financial advisor practice.

What Sasha really helped me to do is take what I was already doing and really kick it up a notch and move it to the next level. She was able to step into my business and my current business practices and help me fine tune things.
She helped me better define what I wanted my role to be in my business. We also worked on defining what types of clients I wanted and what would make them tick. This was an extremely valuable exercise because I have no problems getting clients; it's that I wanted to get the right types of clients. I
wanted to attract people that I want to work with and who wanted to work with me: clients that share the same values and beliefs around building long term wealth.
Ultimately, I was looking for ways to attract my ideal clients with ease and confidence. That is the gift that Sasha has given to me.
Something that I learned from Sasha that I ask myself every day is "Who do I need to be to have what I want?"
The techniques that Sasha uses are crucial to any business owner. Her energy and spirit help motivate and keep you focused along the way. Enjoy where you are today, but also be excited for what may come tomorrow!
Thank you for having a positive impact on me and my growing business!"
- Zana Lugo: Ameriprise Financial Advisor – www.ameripriseadvisors.com/zana.l.lugo
FREE No obligation Soul Purpose Success
Strategy Session
Let's explore what you need to live your Soul Purpose lifestyle more effectively for greater joy, freedom, success, and inner peace.
I am honored to have the opportunity to contribute to this vitally important
and thrilling exploration with you.