Featuring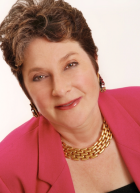 Sasha Sabbeth
As a Certified Passion TestTM
Facilitator, Sasha Sabbeth's specialties include guiding business owners, entrepreneurs, individuals with personal objectives, especially those in life transition, to focus on their passions and "Life Calling." Resulting benefits are greater profit, client base, productivity, and better health. Sasha's simple, easy practices include Programming,PrintTM Strategies Profile NeuroLinguistic personality assessment tools, Project Design strategies, Self Hypnosis, Law of Attraction, intuition building, and stress management techniques. As a catalyst, Sasha facilitates clients and audiences to connect to their intuition, core values, and intrinsic talents.
eWomenNetwork
"Accelerated Networking"
---
Create a Passion Powered Business To Success
We often start our business because of a passion; we feel this excitement and energy to dive in and make it come alive in business. Finally as a business owner you are doing something you love! Have you noticed that as you grew, the focus has changed? You are still running the business, but somehow it feels more like work? Maybe you want to start a business you are passionate about, but aren't sure what it is?


---
Maybe you are living your passion yet would like to maintain the state of loving your business through the ups and downs.
At this powerful event you'll learn:
Specific tools for emotional and mental empowerment.

Ways to grow your business faster by choosing in favor of your passions.

The one secret that will ensure your passion continues to unfold.

How to stay passionately connected even during the not so fun, even mundane parts of the business.
---